Discussion Starter
•
#1
•
Already posted up a couple of pics in my intro thread but thought I'd give a bit of background and expand on what's happening, plans etc...
Model
Civic DX (D13)
Modifications
Cosmetic
15" Lorber deep dish rims black centre / polished lip
Front Ginger-cators
Ultralite black lug nuts
Suspension / Chassis
Toyo T1Rs (195/50/15)
Whiteline rear tower bar / lower tie bar
Whiteline rear 20mm adjustable anti roll bar
VTi front anti roll bar
Cusco front lower tie bar
Koni Yellow Sport suspension kit
Whiteline Caster kit - 1.5 degrees either side current
Skunk2 tuner front camber kit (waiting to be fitted)
D2 rear camber arms? (umming and ahhing if I can afford these atm)
Powertrain
MIJ Custom S/S exhaust
ICE
Pioneer HU
Seagate 120gb HD
Rainbow SLX65 components
Plans
Full VTi disc brake conversion - got most of the parts sat in my garage for this
B16A2 - April 2009
Aiming for an N/A build of around 160whp or so. Don't like the idea of FI especially on a B series but if I did go that route for whatever reason it would have to be supercharged...
Photobucket album
Motors forum blog
[OCUK]
And piccies, ranging from when I got her to the latest. With footnotes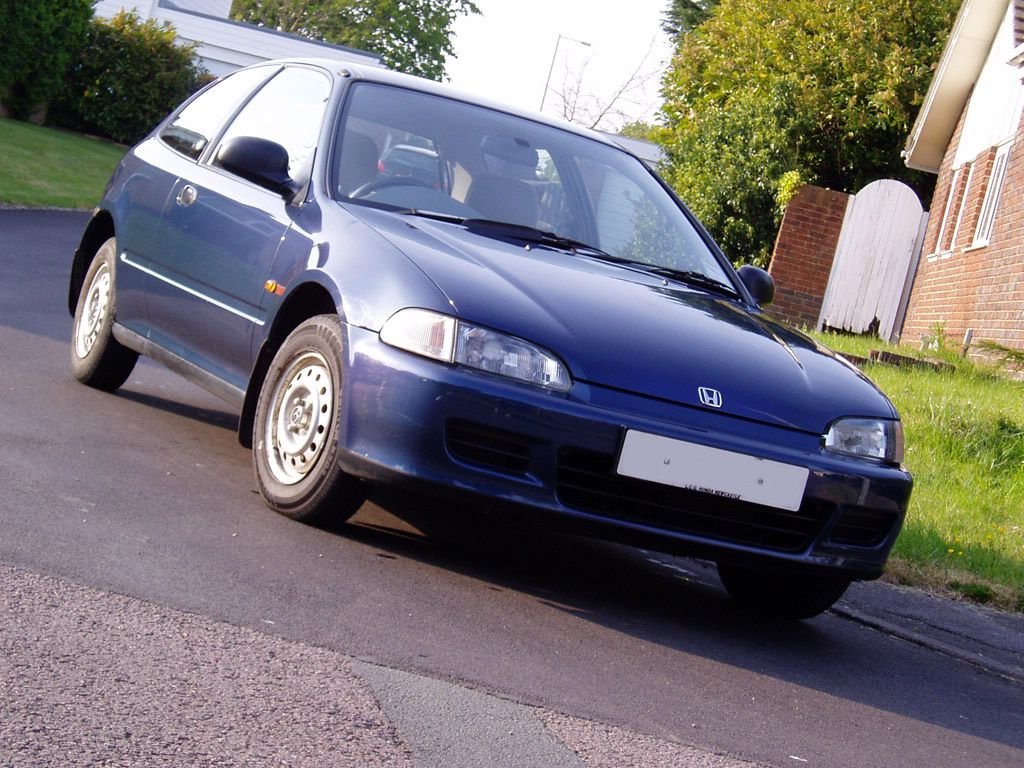 At first, probably 3 weeks after I got her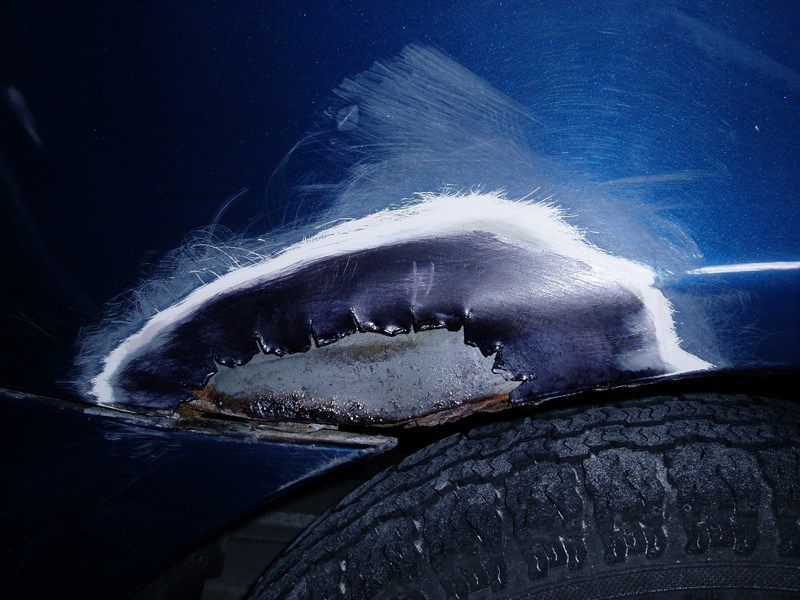 Not long after that she started getting the rust hole at the back fixed up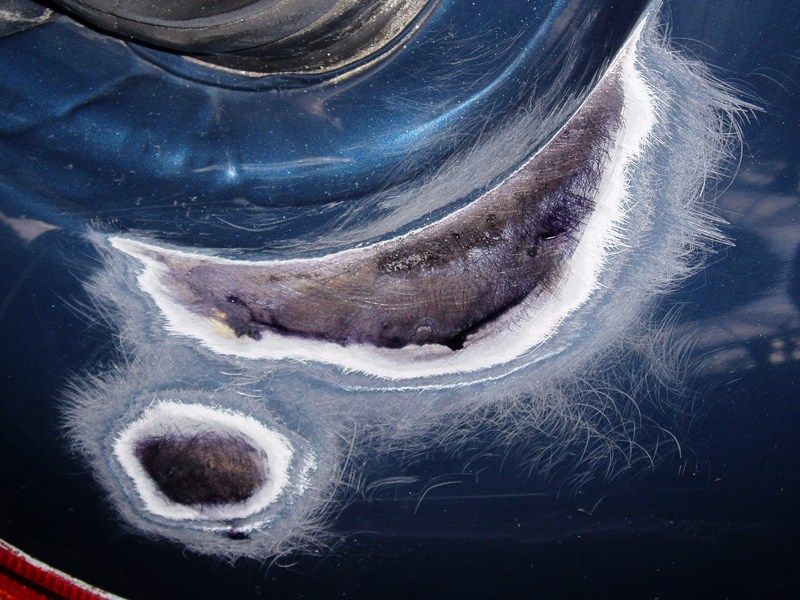 Same around the boot
Fixed!
Standard interior
Then I got some wheels for £70, not in the best nick but they set the car off nicely I think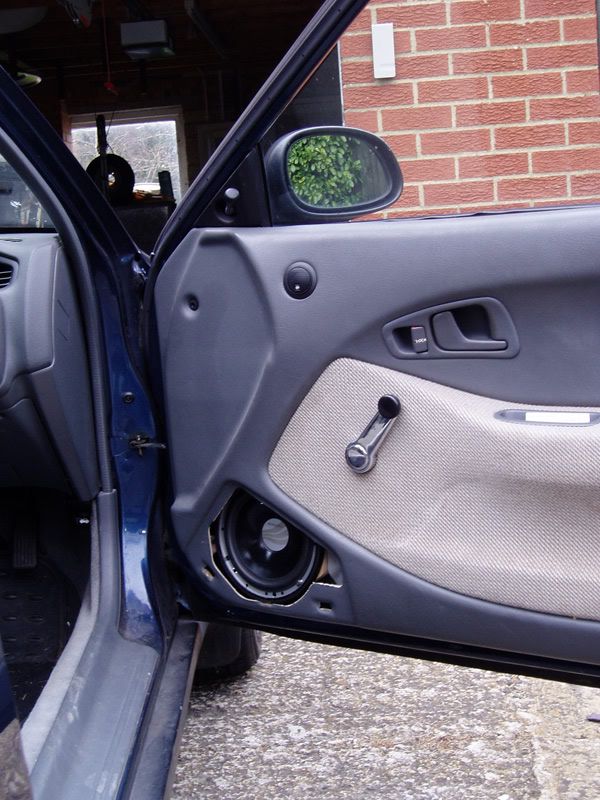 Got some 6.5" components for the front at roughly the same time, sounds way better than stock, and 10x the output as well
The wheels in question
Rear tower bar, not a big difference on it's own but helps to stiffen the chassis up
Lower tie bar, paired with the above bar the back was much more rigid than stock, felt more planted at speed
Borked control arms. When bolts get old and rust in place get an angle grinder...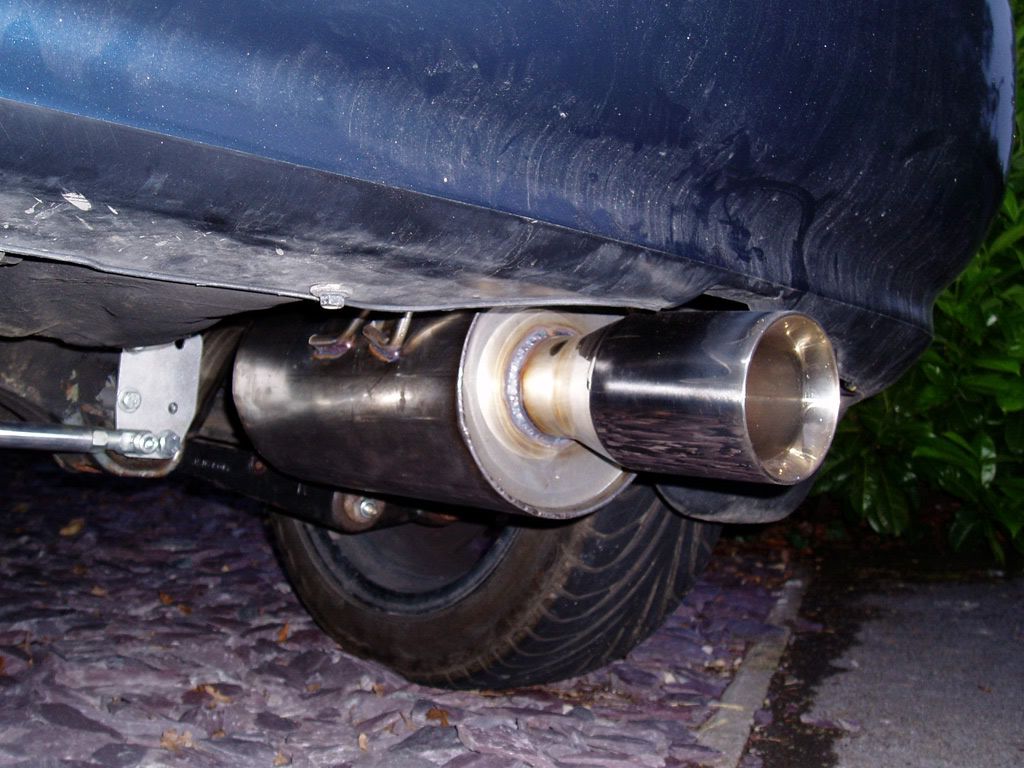 The exhaust was a side effect of wanting to mount the rear roll bar, the standard exhaust left no room for it to mount, so out it went and in came this custom cat-back.
The back end as it was once the roll bar was on. The Cusco front tie bar is peeking at the back of the picture as well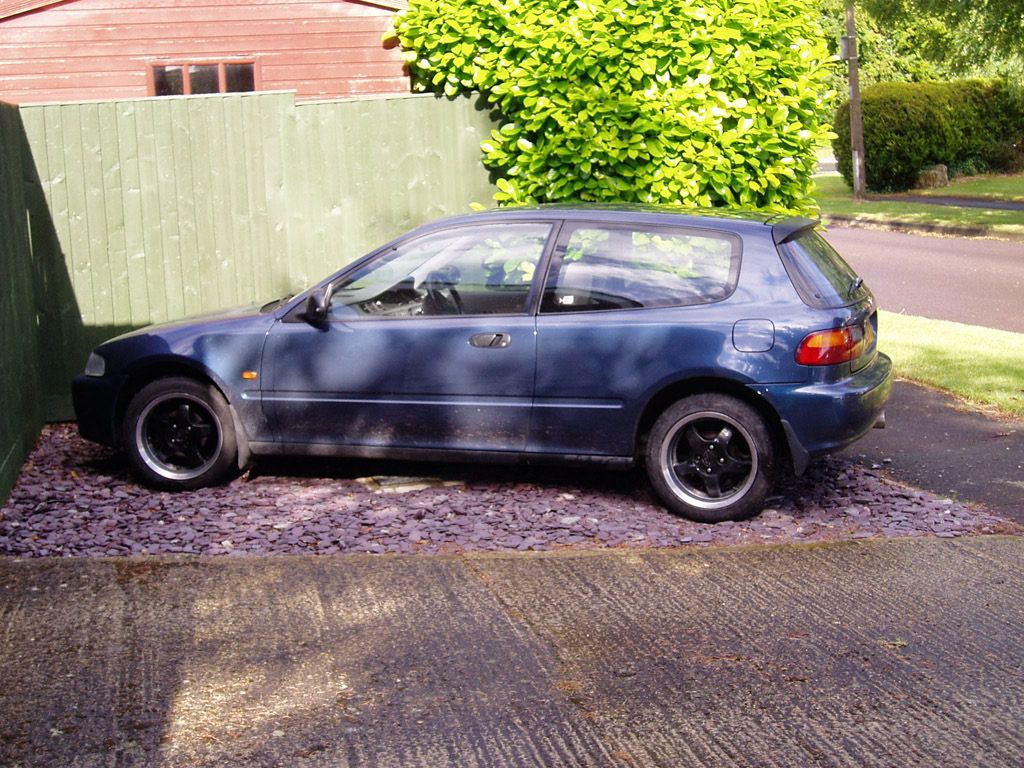 Sat on my drive after many miles driving so...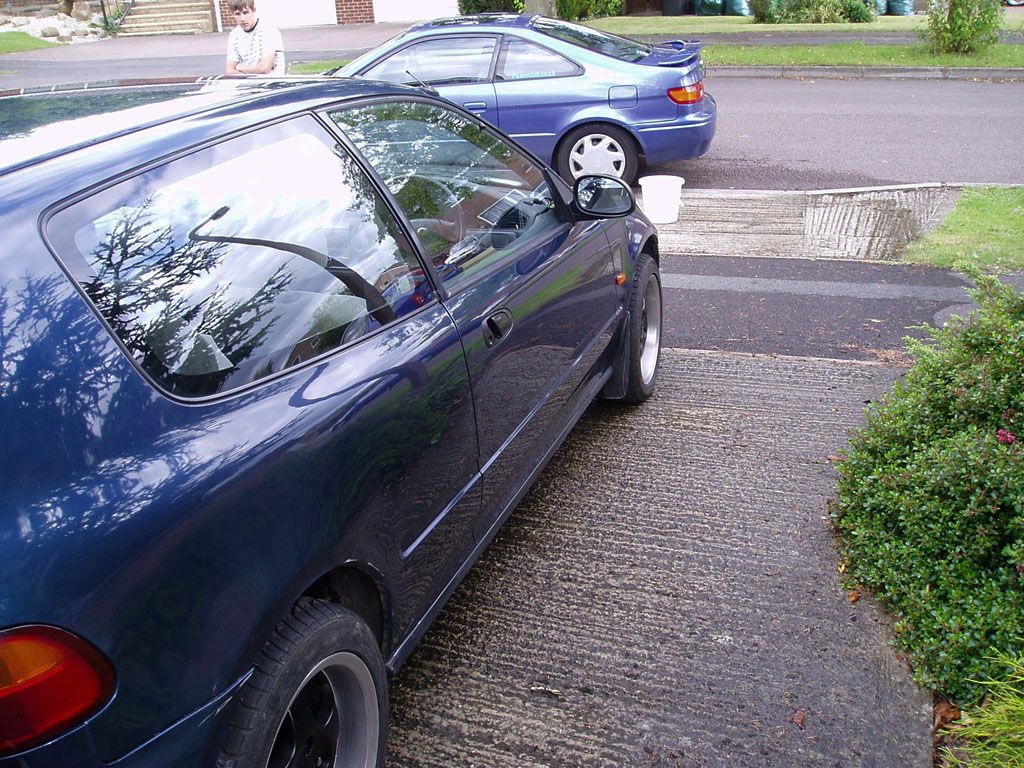 She got her first proper clean / polish from me, turned out very well although it shows that the paintwork is knackered in a lot of places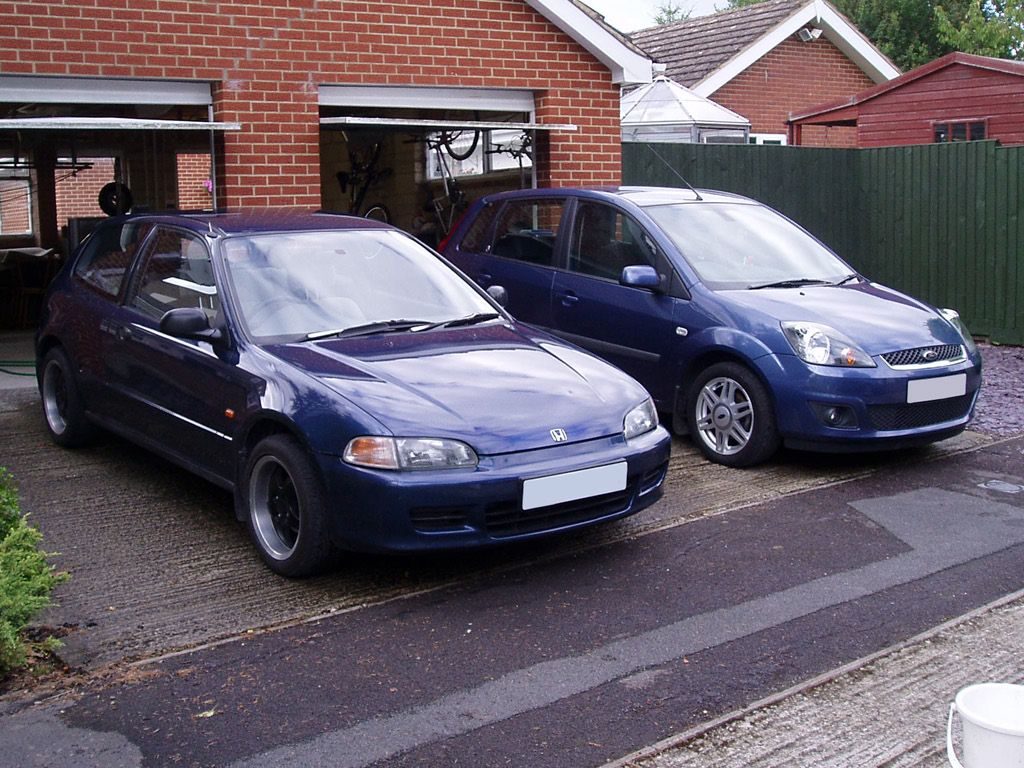 Mine and my mate Sam's cars
I felt artistic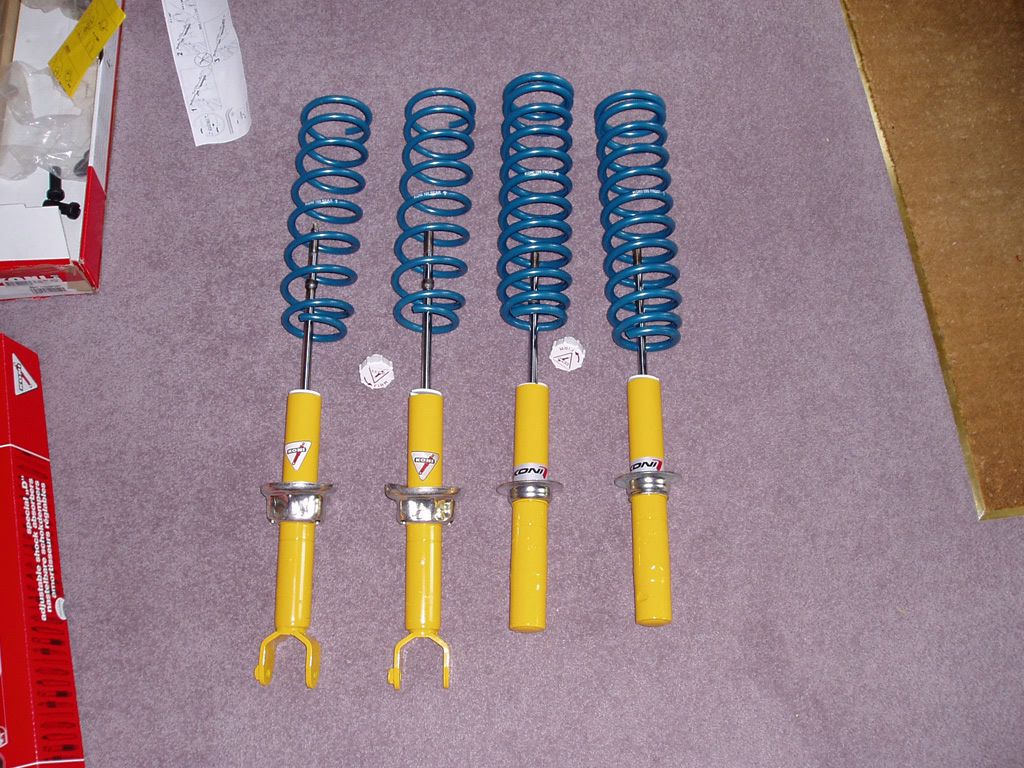 These are what I've been after for some time. I ignored everyone shouting at me to buy coilovers where I would've spent well over £1000 and instead bought Koni adjustable sport shocks and lowering springs.
Front dampers on the car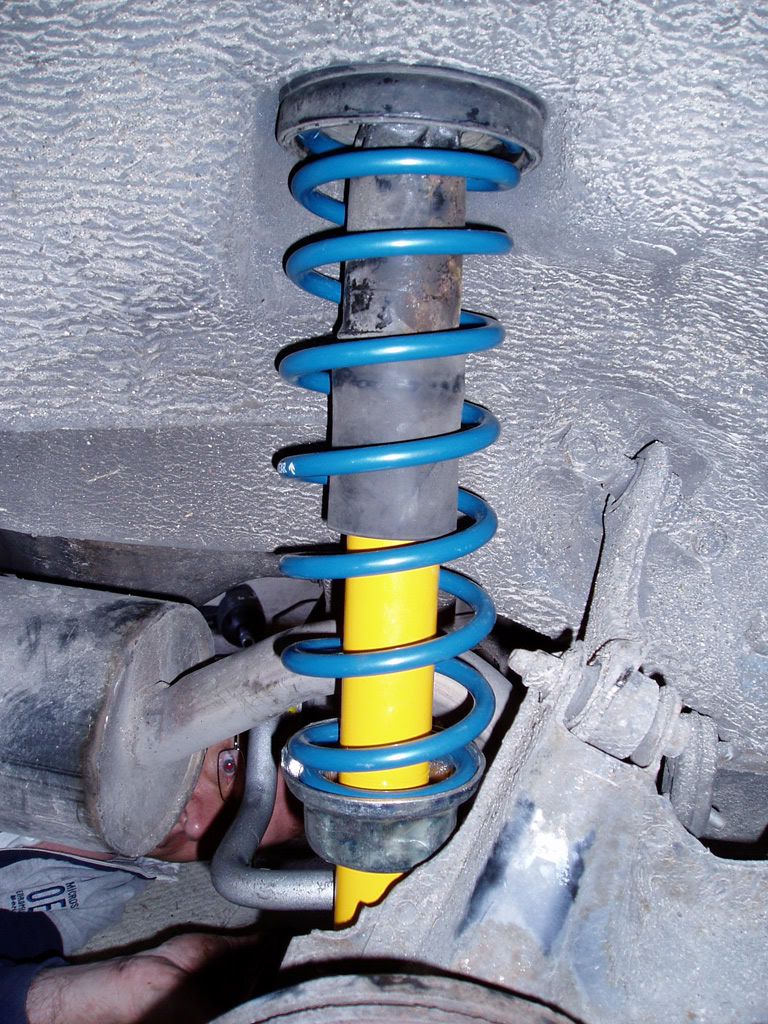 Rear dampers on the car
The result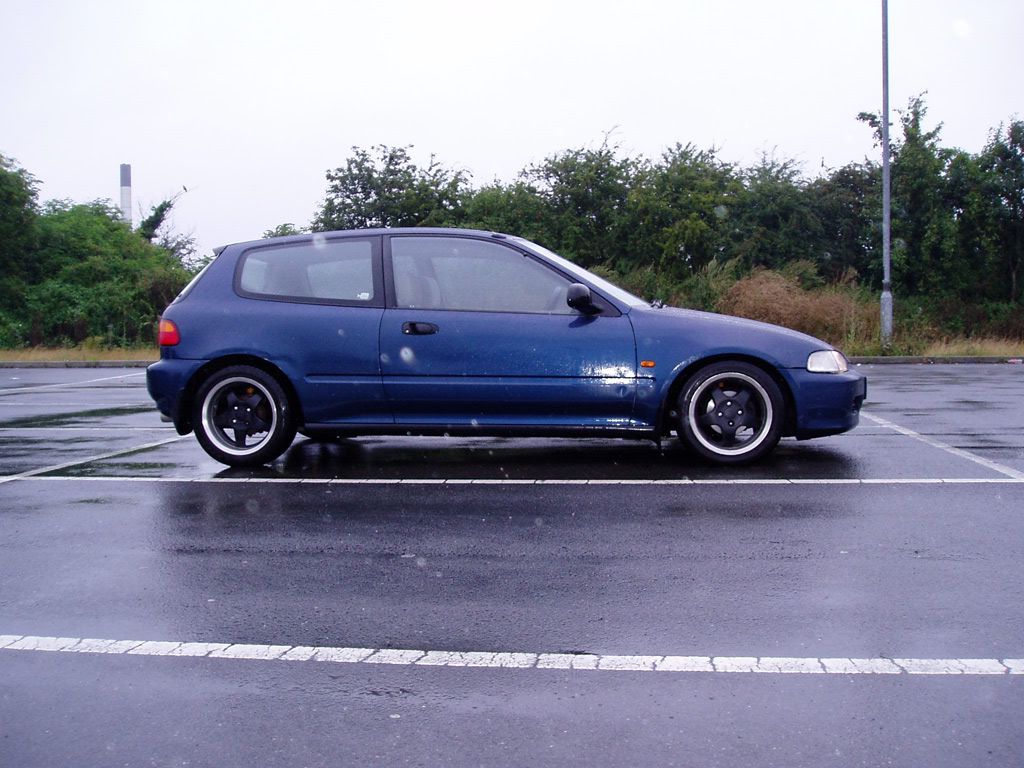 The mud flap is a lot closer to the ground than it looks here, there is quite a deep pothole on my drive to work which is quite difficult to miss which it tends to scrape on
Handling - brilliant.
Although I need to sort the camber out (MOAR) and get some tyres that handle the conditions better - Toyos aren't great in the rain if I'm honest, wash out far too early.
Haven't got any recent piccies, although might do this weekend when I take a mate to pick his new car up.