Discussion Starter
•
#1
•
Seeing as I'm near enough completely rebuilding my car now, and I've had quite a few people asking me about it... I thought I would post up a progress thread. This will be mainly performance related stuff, but will also include a few other bits. These are parts that I have been collecting over the last year... and soon will be coming together (in time for the Torbay cruise!) .
For those of you who don't know my Civic... here it is:
Although currently, it is sitting outside my house with no engine, coolers, headlights, carbon bonnet, carbon wings, bumper or front wheels... all the parts are put away in my garage/house to save anything getting damaged while working, and to allow easier access.
(older picture... when it still had the oil cooler and wheels..)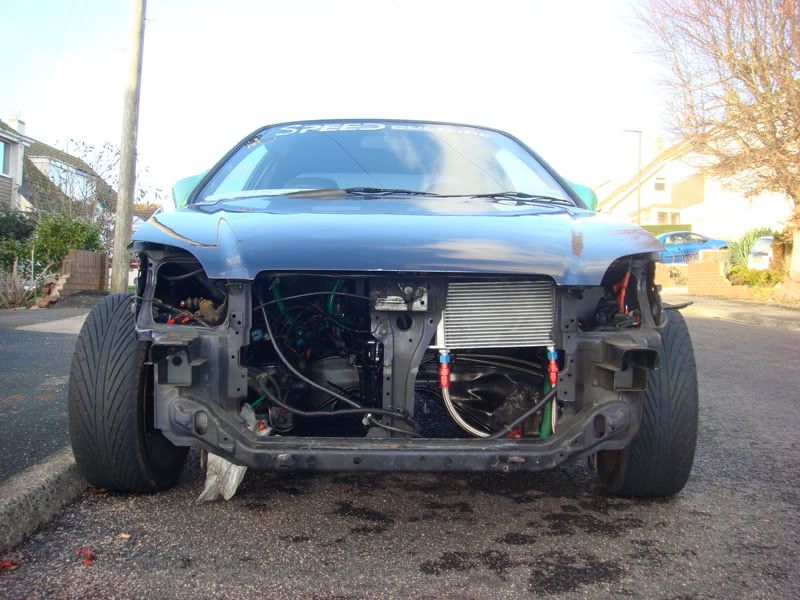 A nice horrible mess :lol:.
----------------------------------------------------
I sourced a Darton MID sleeved B18C6 block from a seller on ITR-DC2 who lives in Kent, and had it sent to Closewise Motion engine builders in Birmingham to be newly bored and skimmed.
I picked it up a couple of weeks ago myself (happened to be the day the UK started getting heavy snow), the drive down the backlanes in my Nan's Ford Focus through half a foot of snow was... interesting.
Here is it... my new coffee table.
I had the block rebored to 85mm (81 stock liners, and 83 Darton sleeves), I was originally going to go for 84.5mm, to leave as much room as possible for future rebuilds if necessary, however I decided in the end to go with 85, as this will perfectly match my Cometic 85mm head gasket, and will also provide a tad more room at the bottom of the block for stroked rods..
----------------------------------------------------
As for my turbo setup I have most of the parts from my old setup:
GT30R turbocharger, best thing I've ever bought.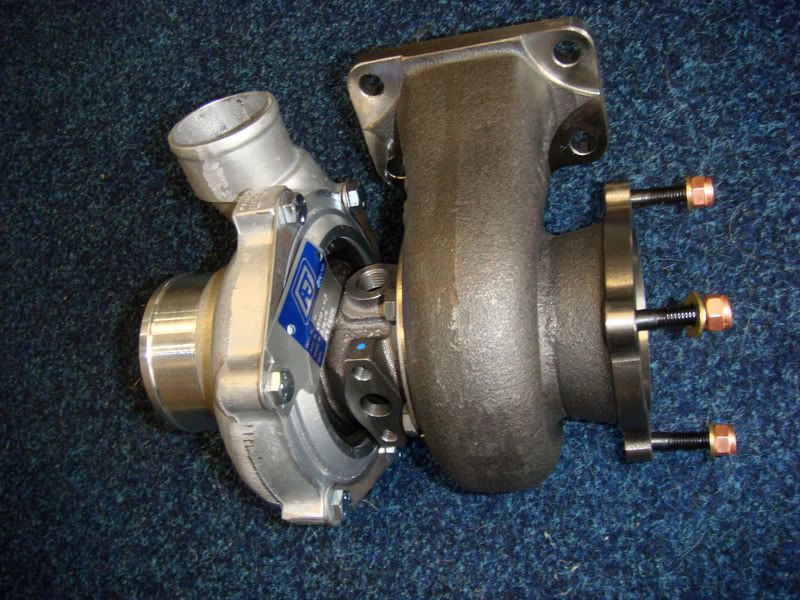 (Half way through wrapping... I ran out! )
This bend allows me to either run a screamer pipe (and a blanking plate), or have the exhaust plumbed back into the downpipe.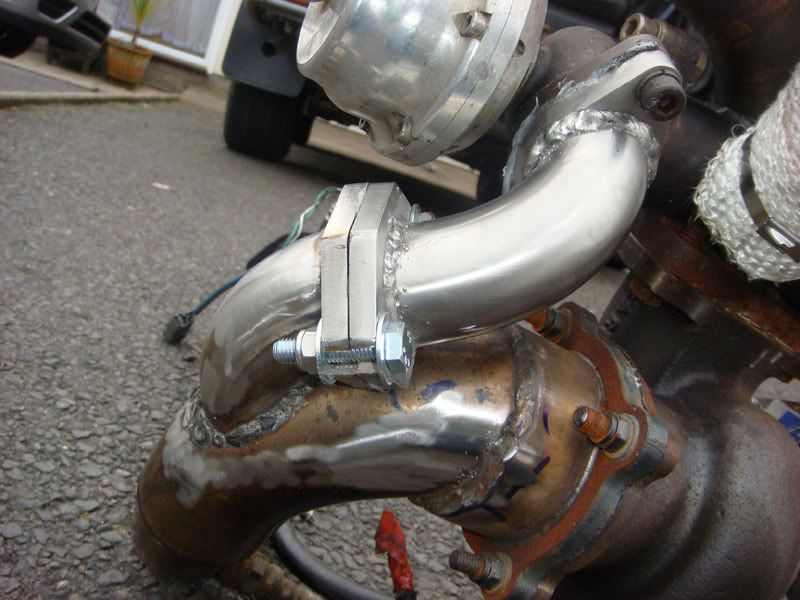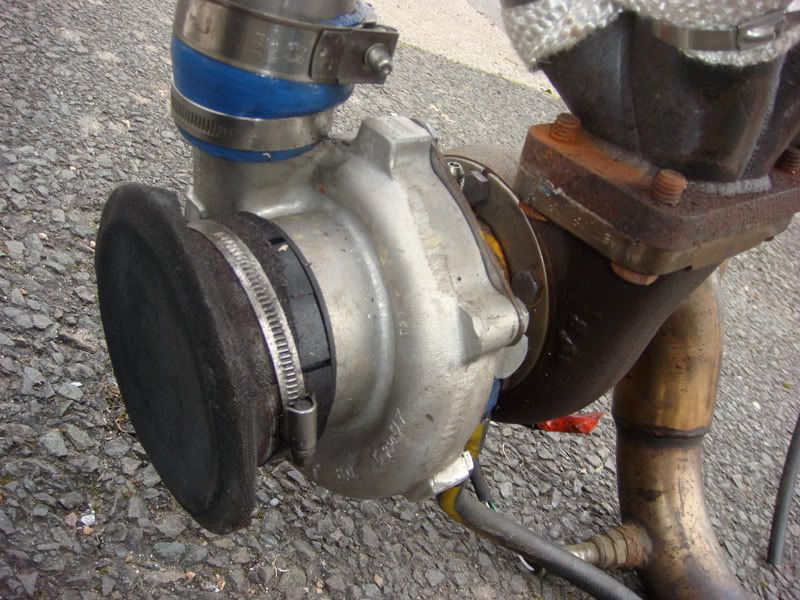 Intercooler, oil cooler and radiator... all ebay specials!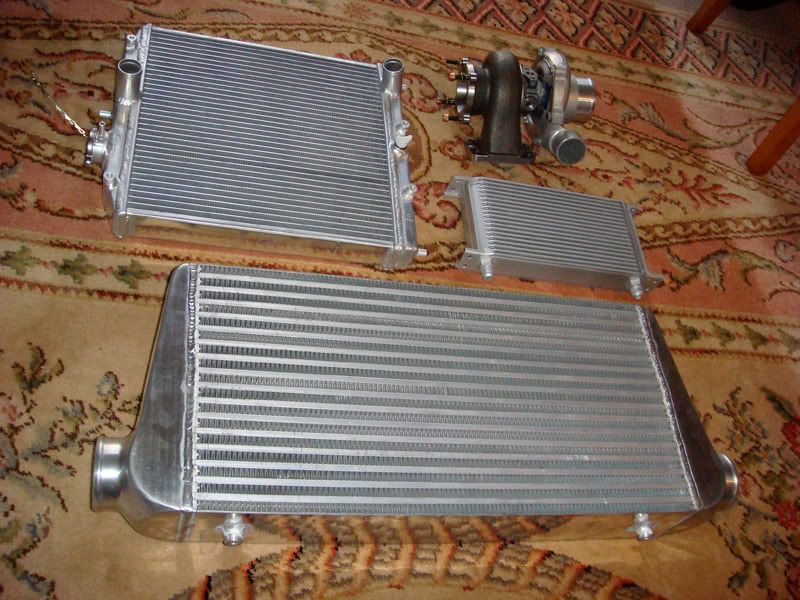 ----------------------------------------------------
Cometic triple layer head gasket, 85mm of course.
Cometic triple layer exhaust gasket.
Moroso distributer cap.
Gates Racing timing belt (blue... they don't make any other colours... wanted pink )
----------------------------------------------------
more updates coming soon... I've got a lot to add, just need to organise the pictures