Discussion Starter
·
#1
·
Got this car in 2004 and ran it standard for a while but then decided to slowly and i mean slowly due to poor health and other goings on modify it slightly so guys here goes.
Here as she started life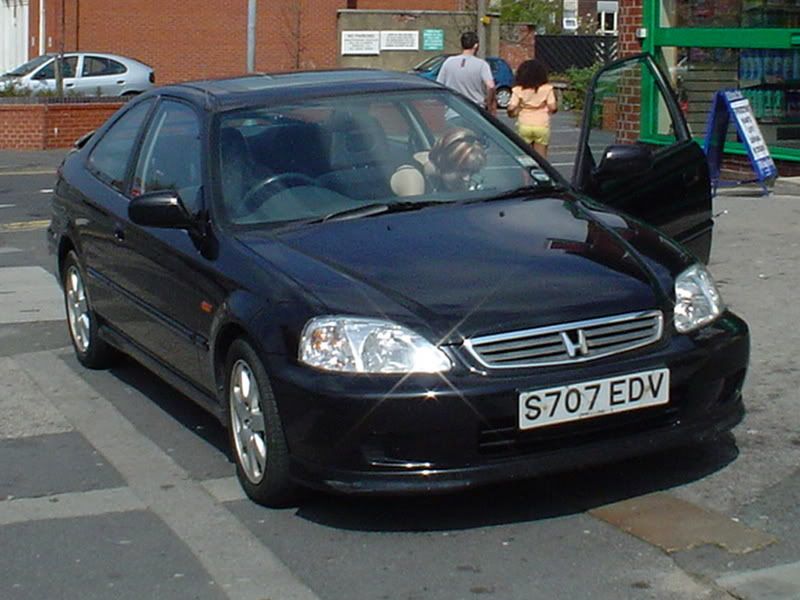 I then made a few alterations firstly I added a set of halo projectors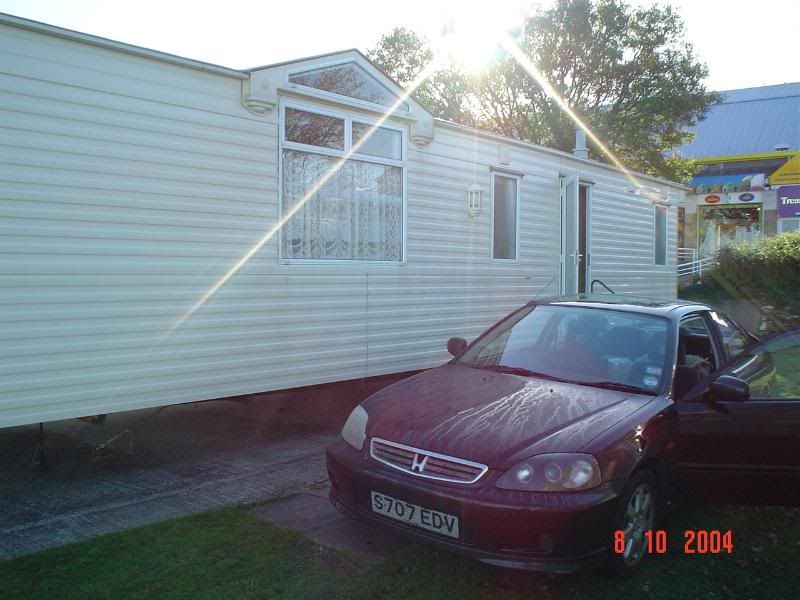 Then got a new exhaust a Powerflow one from tyre spot in Darlington,
And over time I discovered was shoddy, the stainless steel had stains to say the least and the workmanship well I will show you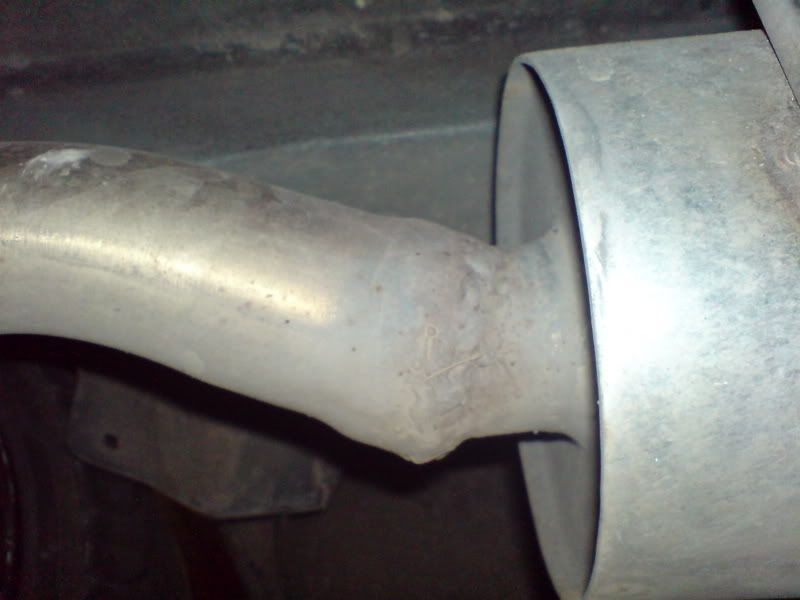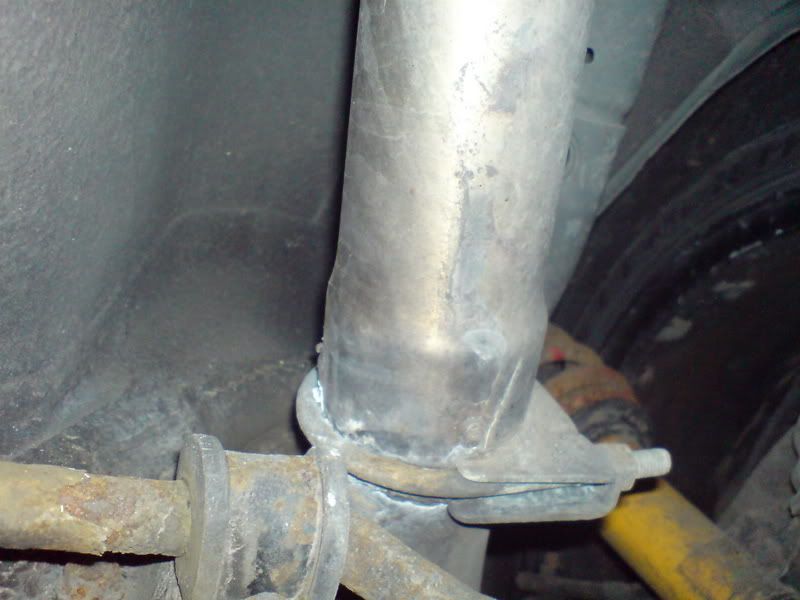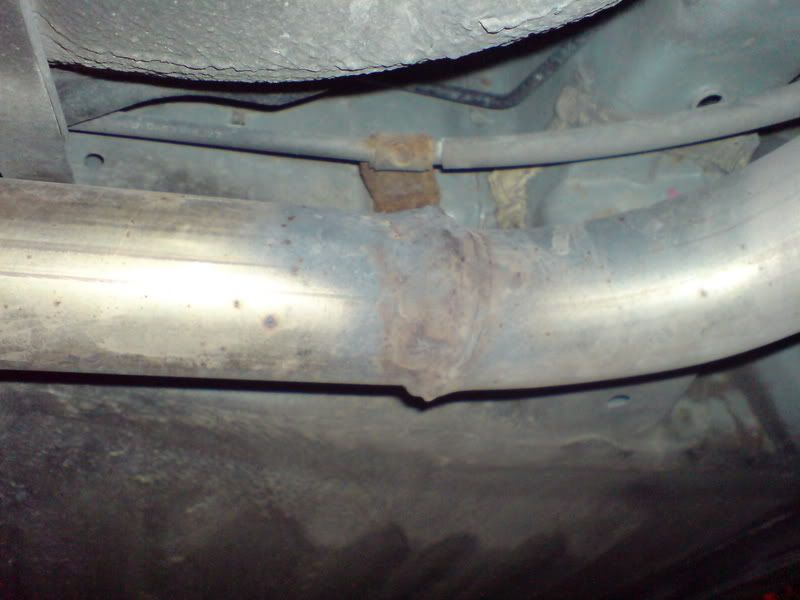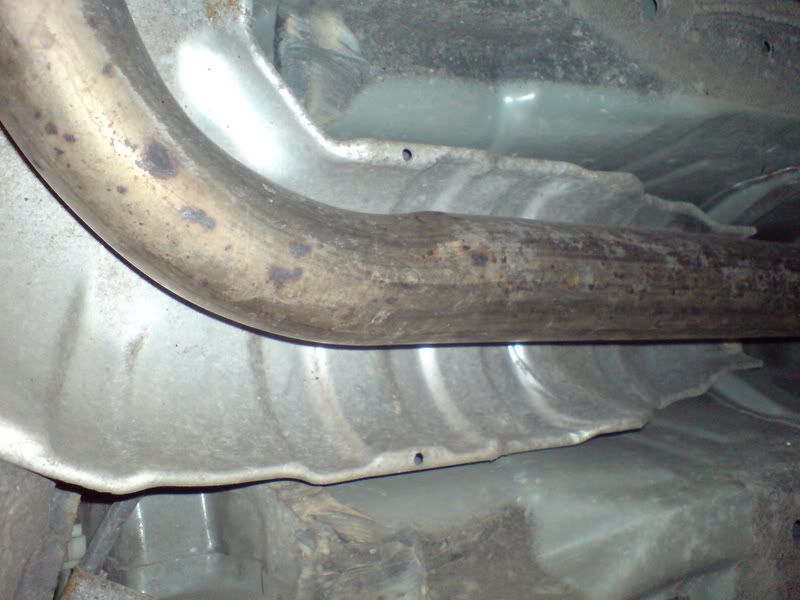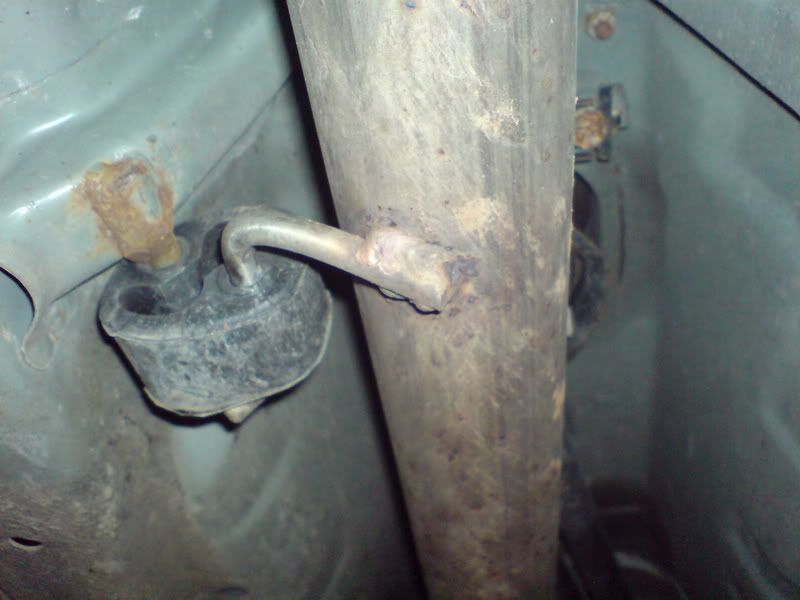 I moved the number plate to behind the bottom grill for looks as I had recently meshed that and the upper grill maintaining chrome surround I soon discovered this was not such a good idea as for two reasons the radiator was obstructed and the more important one the very fcuking nice police made said he couldn't see it
(Answers on a postcard please)
So I changed it to an import plate and placed it off centre
Decided this was not such a good look in my opinion so i changed it again
I then had an altercation with another vehicle on the TGI Friday roundabout @ Teesside park heading out, there are 3 lanes, one to go left only one for left and straight over and one for right only to head towards the leisure park for those familiar with t park any how I was in the middle lane wishing to go left to head onto the a66 an MG ZR was in the left lane and since discovered wished to go straight over but obviously I was in her way and she crashed into the near side of me, we stopped and she admitted blame as she was 100% in the wrong but a different story when the insurance was involved she claimed I came from the direction of the leisure park and not the retail but never mind this instigated me to make some changes to the car.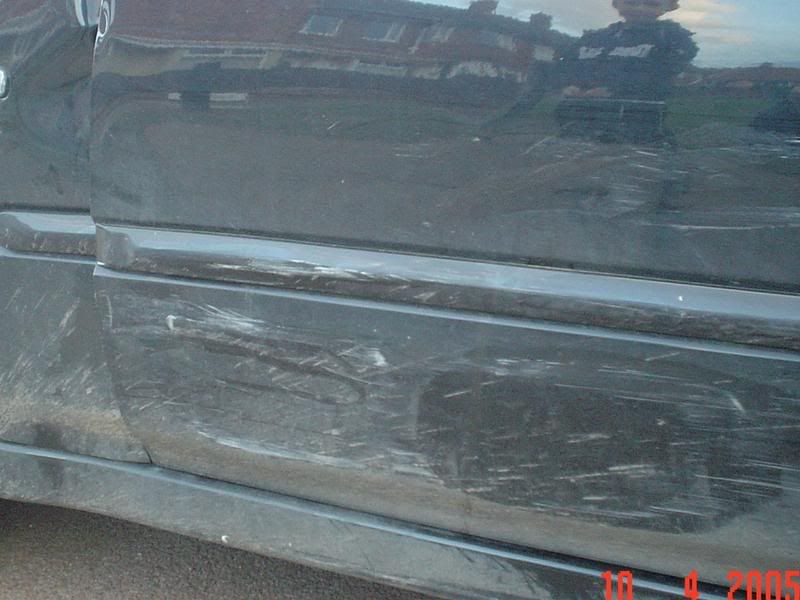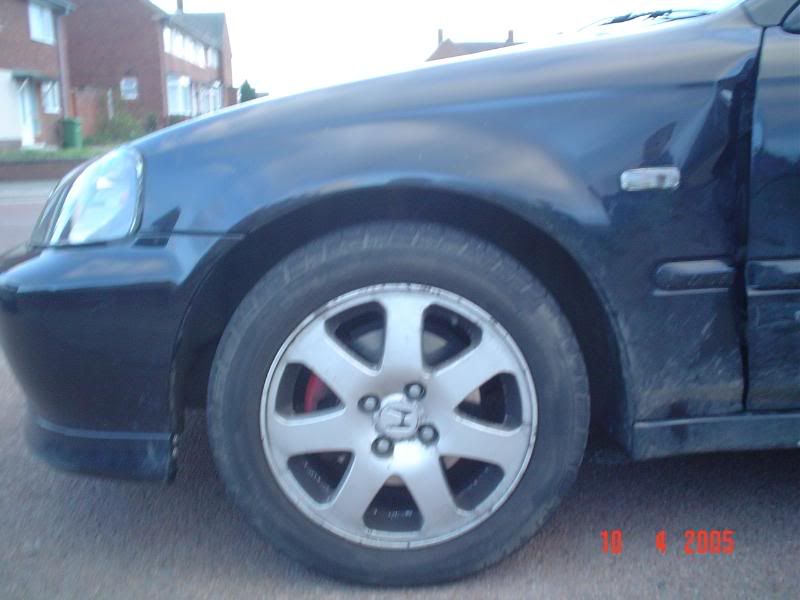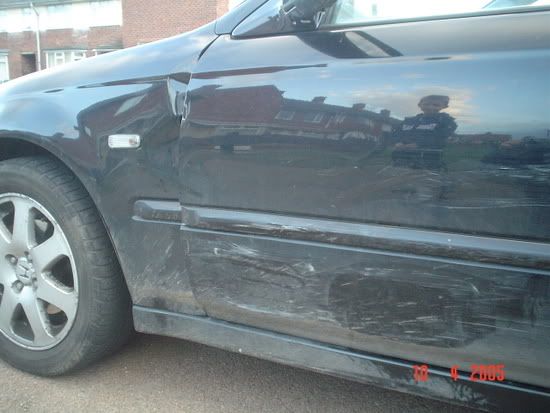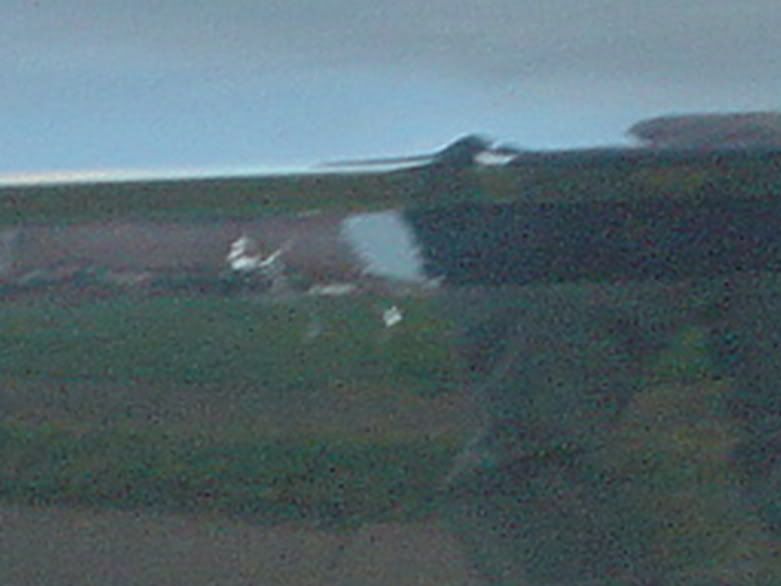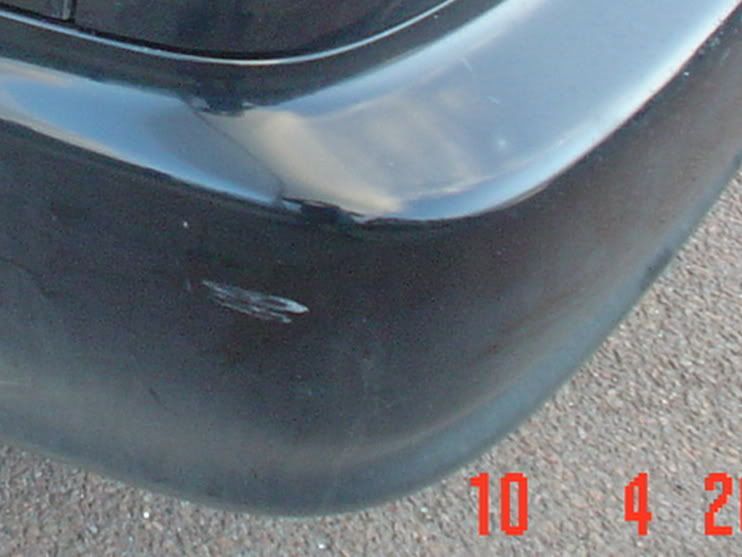 Here before the body shop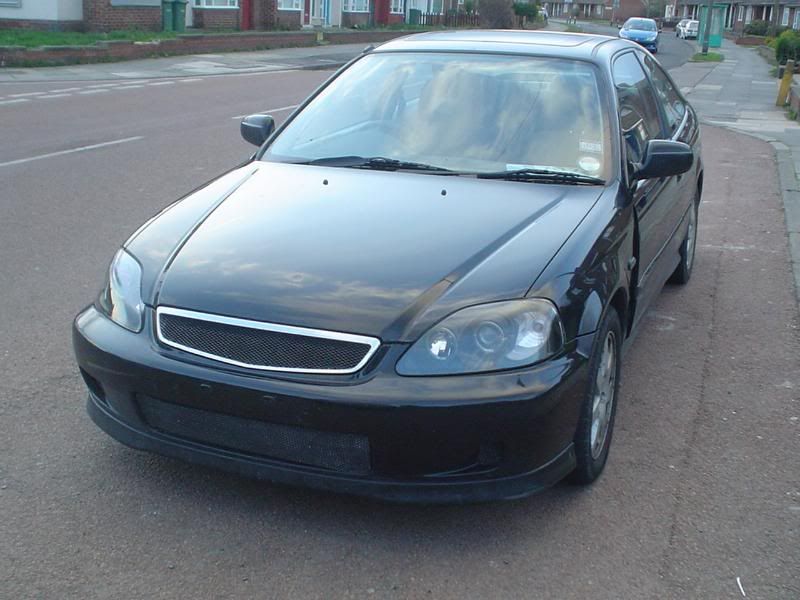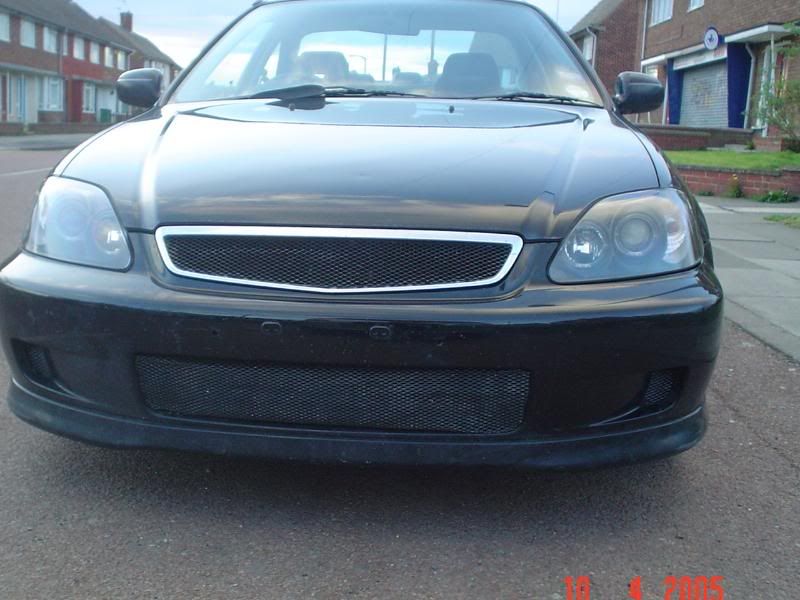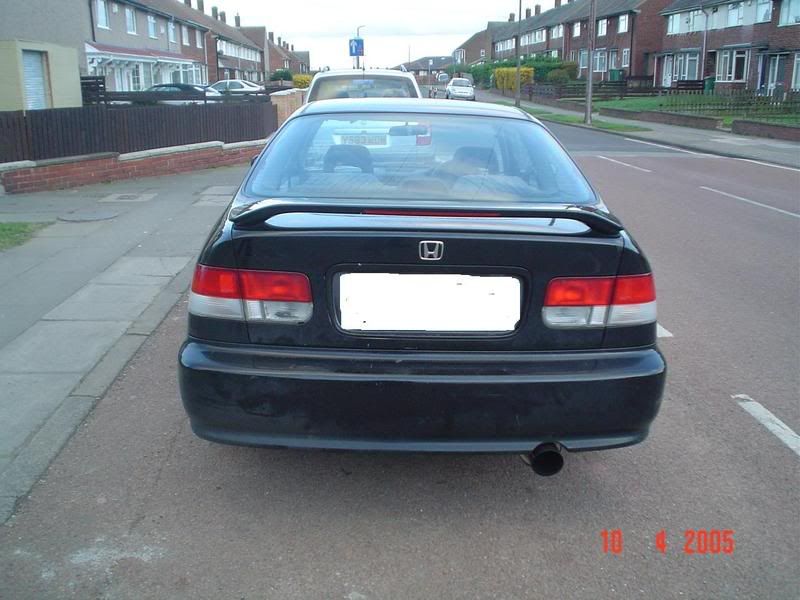 The car needed a new wing new mirror new door and door trims and a little paint,
Here are a few pictures of the modifications i made whilst i had the opportunity of the car being sprayed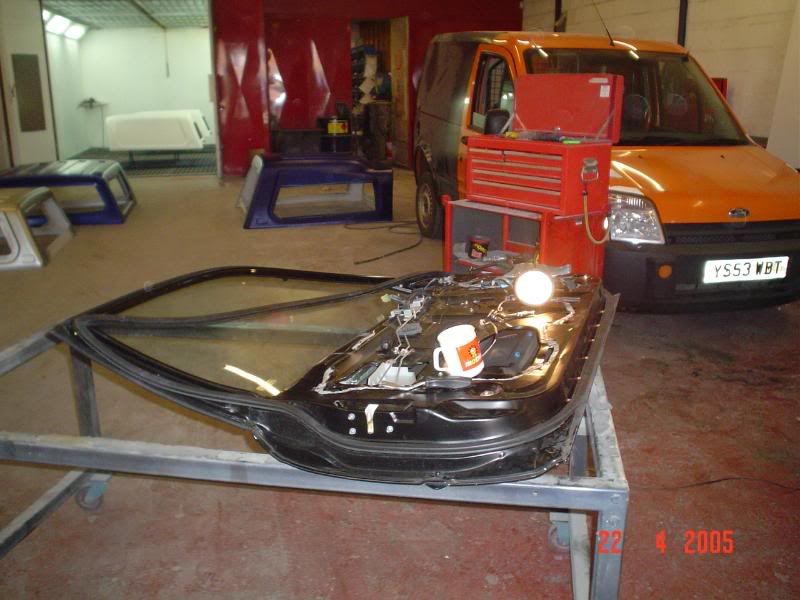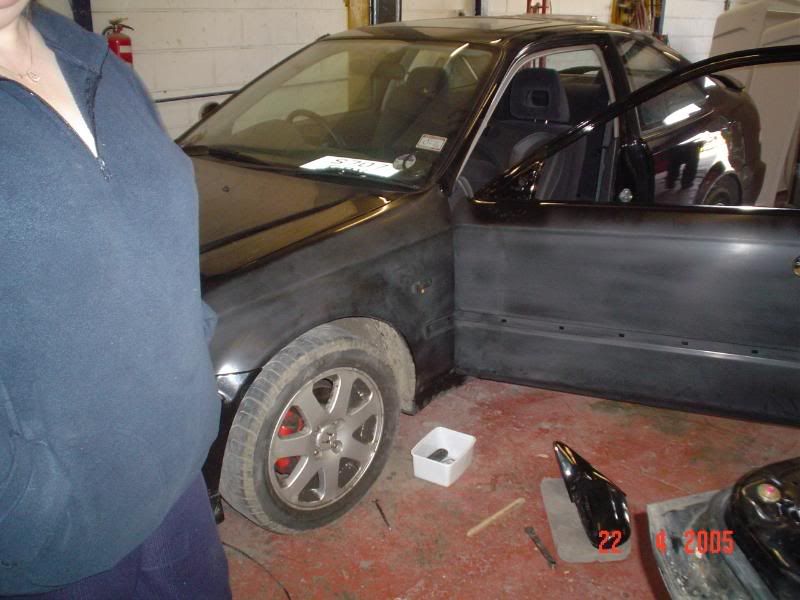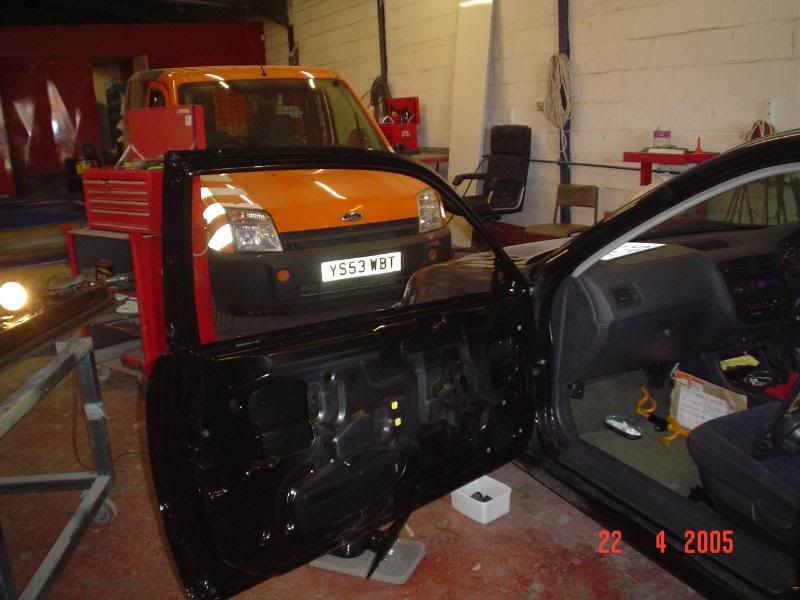 I moved the number plate recess into the rear bumper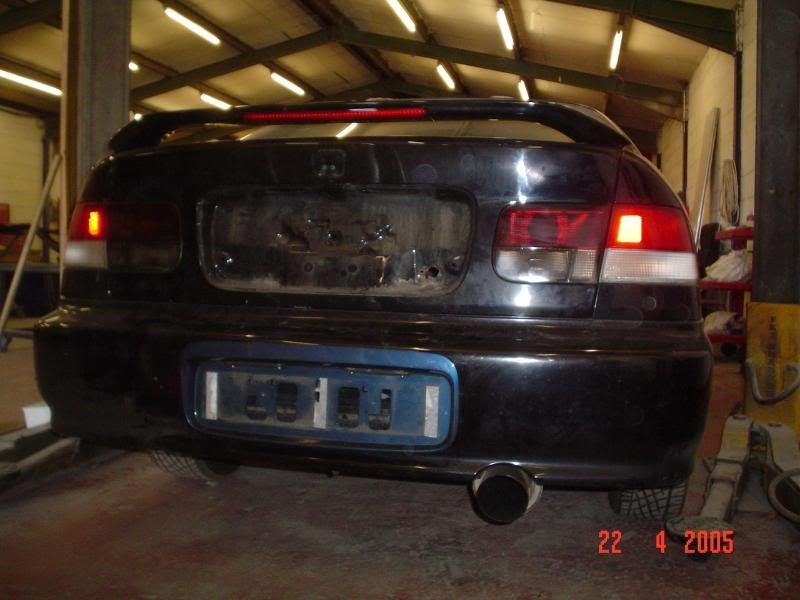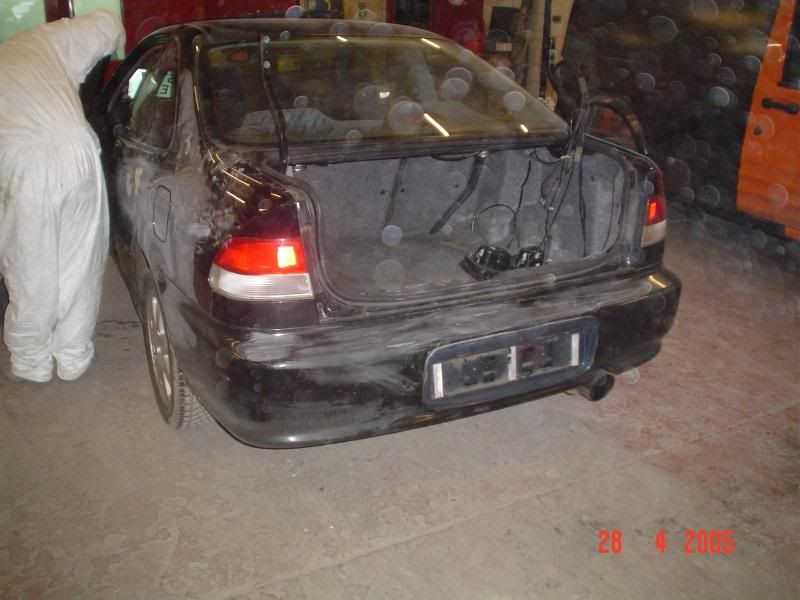 And the tailgate smoothed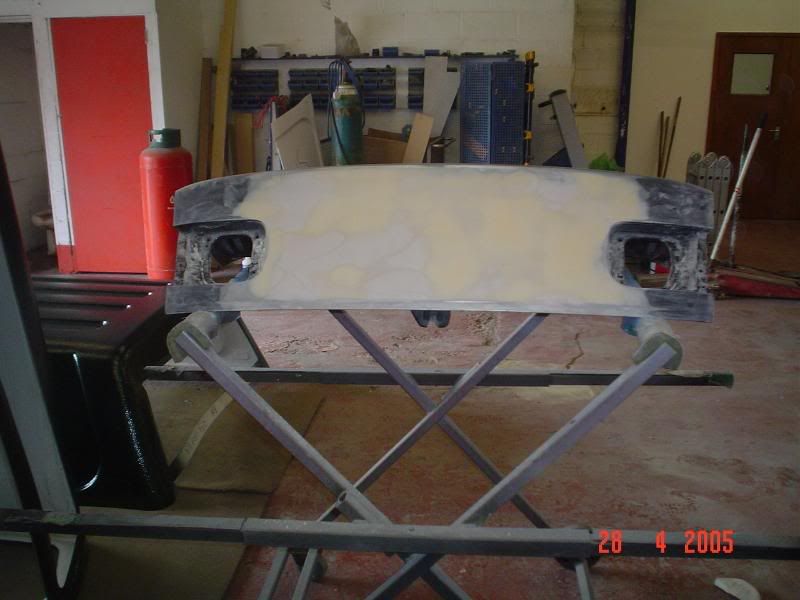 I then thought i would take the opportunity to remove a couple of dings from the car pre paint and shaved the front plate mounts too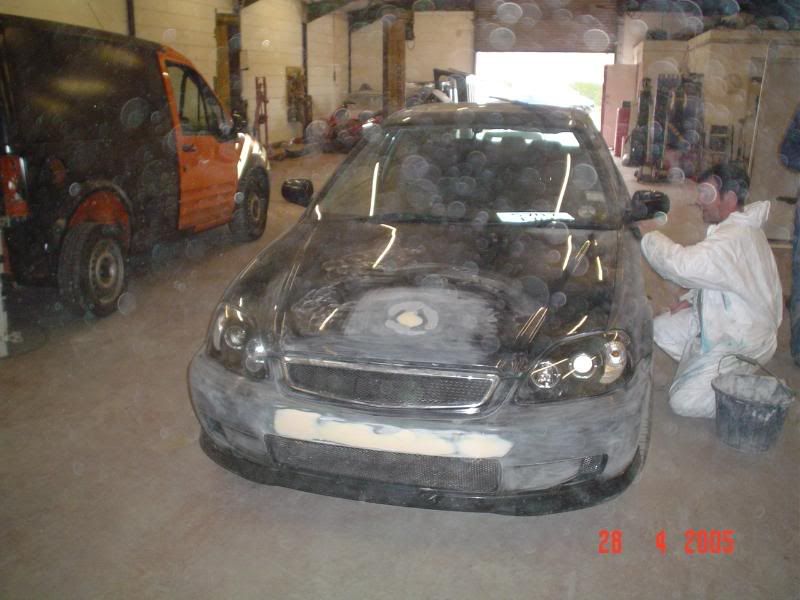 And a couple of pictures of the finished car with the addition of an accord type r spoiler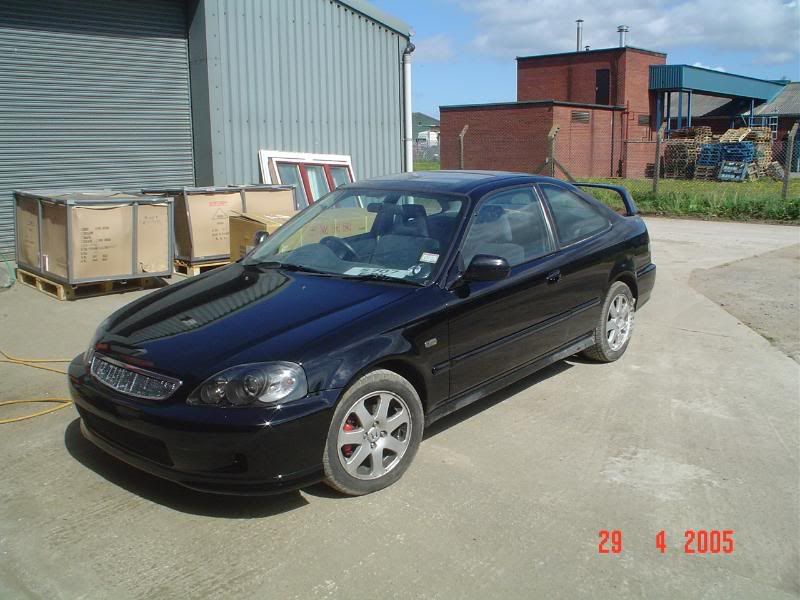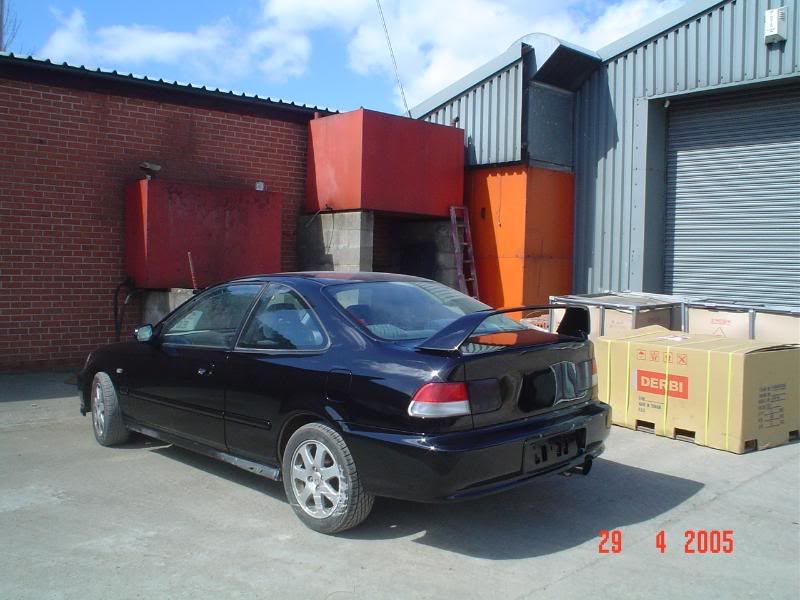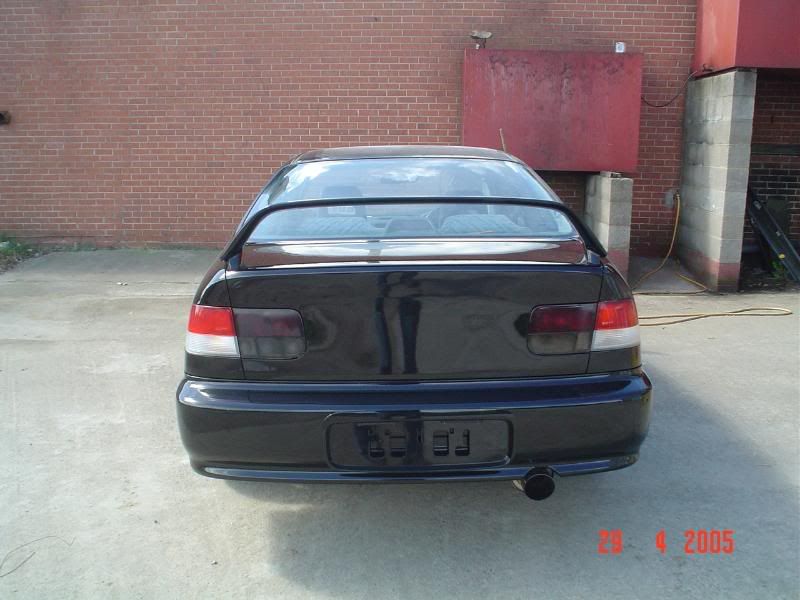 As you will beable to see i smoked one portion of the tail lights but did not like the effect so got a set of lexus style tail lights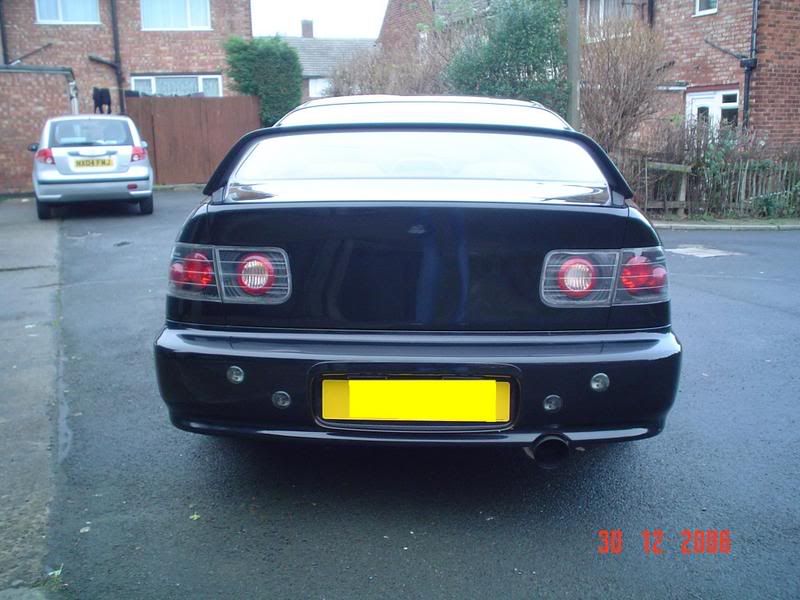 I quickly discovered as these were from the US they had no fog lights and the indicator lenses were red which of course over here is naughty naughty. So I adapted them a little by turning the reverse into indicators, the redundant indicators as supplementary brake lights and then went on a search for some auxiliary lenses to act as fogs as these are needed by law and thought I had better have reverse so I could see whilst going backward in the dark as they are not a legal requirement, I finally found the perfect donor fog and reverse from a TVR Tuscan, genuine Hella lamps a perfect size so I fitted them to the rear bumper with the help of a hole saw and some other components I think they make a nice change and I certainly have not seen another car with these.
Wheels were next i whittled it down to these two i chose 18" which gave a tyre profile of 215/35/18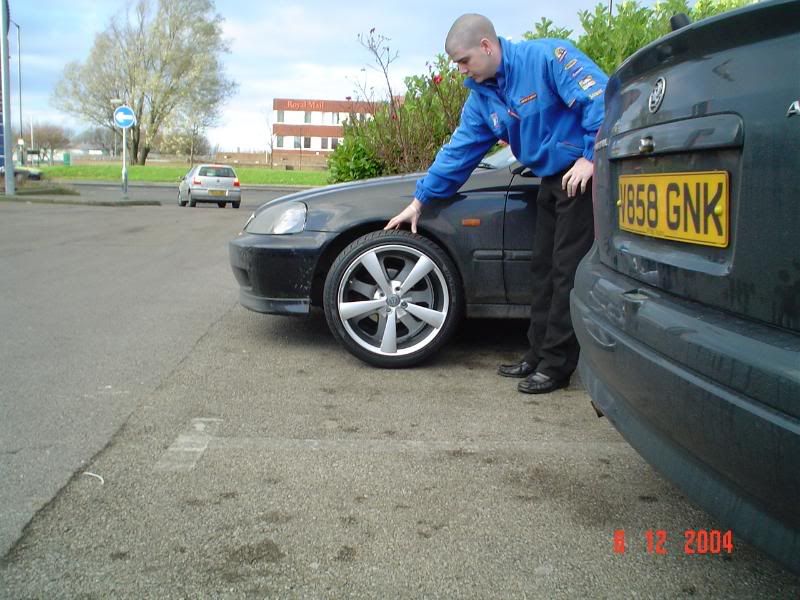 I went with the latter
Before i lowered it
I went with spax lowering springs initially a 45mm drop, but discovered when fitting them my dampers were leaking so got the spax psx dampers too
After lowering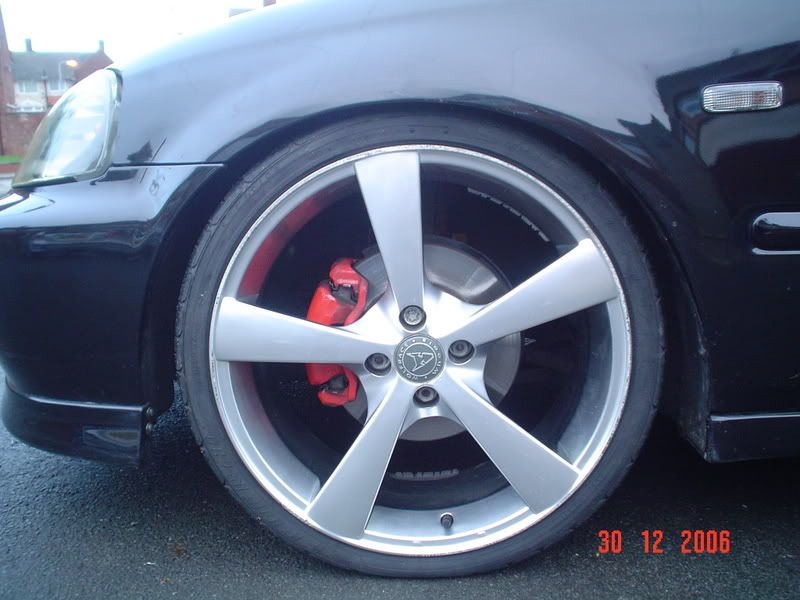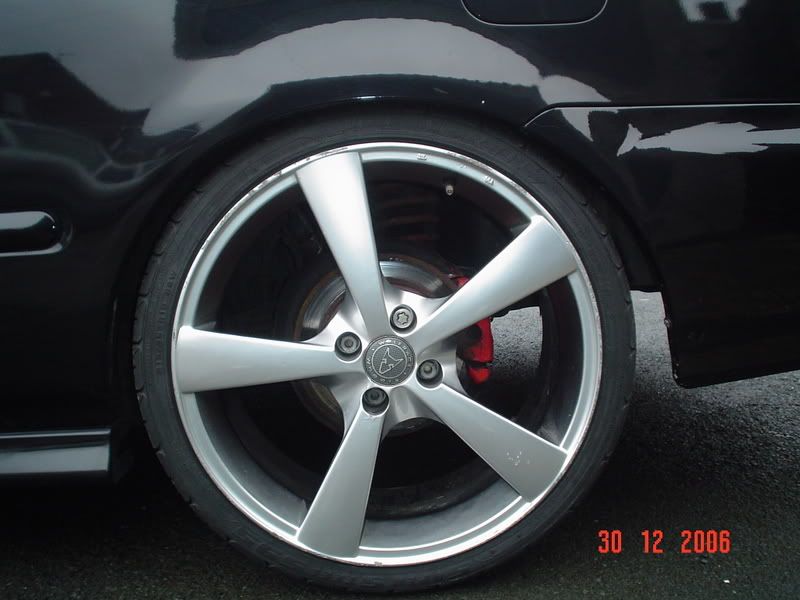 Changed the position of the number plate as I had shaved the mounting points thought it was an ideal time.
I added ep3 front and rear brakes but had trouble with the rears as they had to be mounted up side down so every time i need to bleed them they have to come off
Changed the seats, and steering wheel, and gear knob next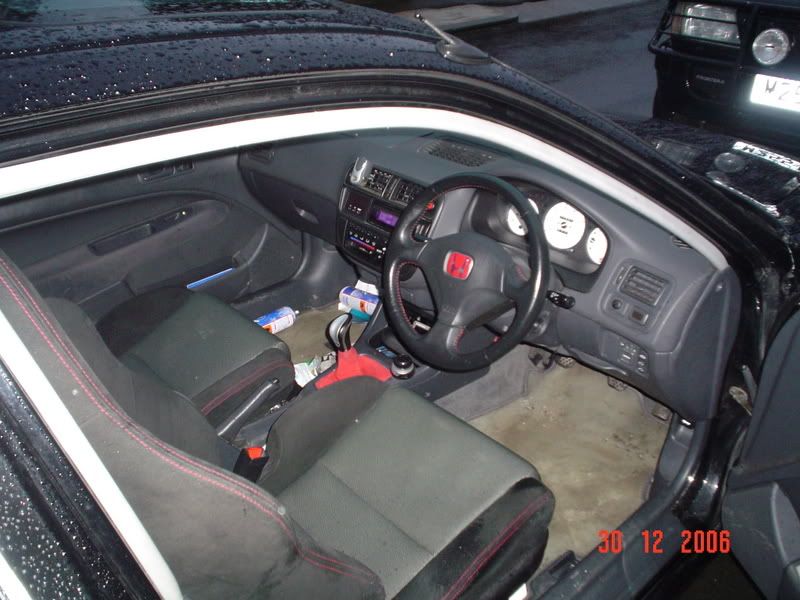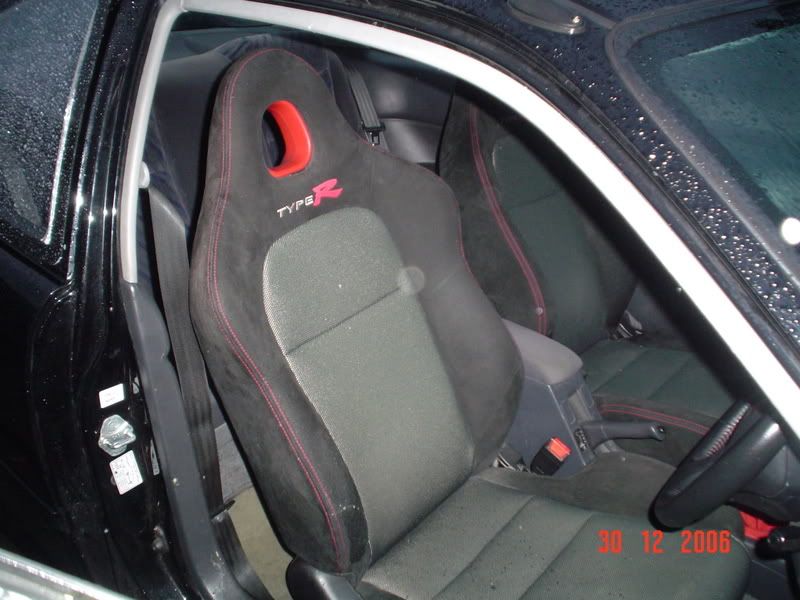 I developed a leak in my boot which filled the spare wheel well so had the window re sealed as there was a gap in the quarter panel boot welds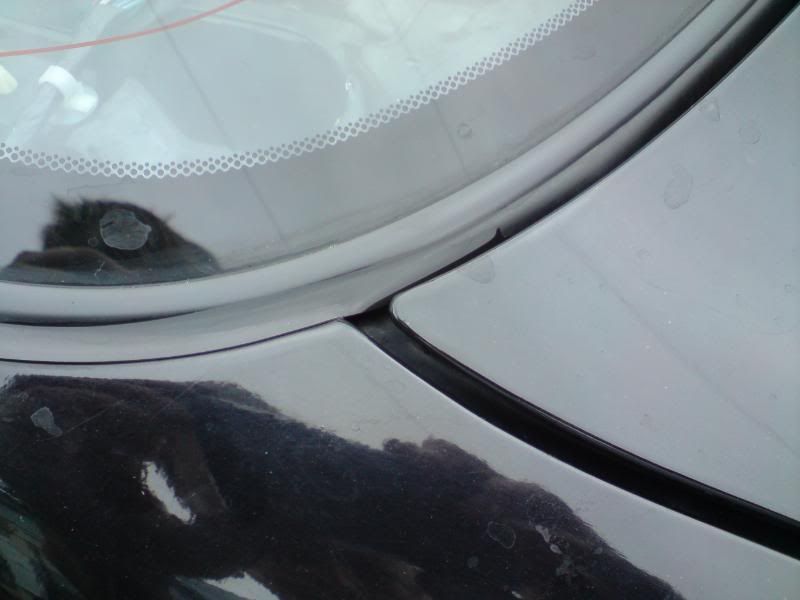 With the addition of m3 style mirrors and a set of ek9 headlights and got a full refund from powerflow and invested in a Tenabe concept g cat back exhaust and a dc sports de cat pipe. My car is pretty much up to date. I got a set of jets off a 2007 Volvo C70 before I realised the jazz has the same style wash i.e. not a jet but a spray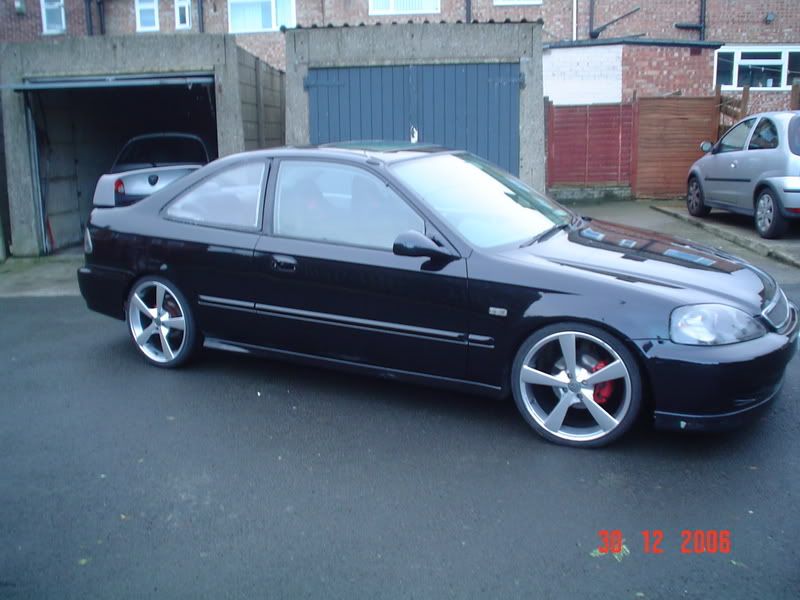 Plans for the future are dc5 front seats in black, dc2 rear seats, ek9 cup holder and possibly centre console. Also I am developing a schematic to enable the ap1 clocks i.e. s2000 clocks to work in my car as i cannot get in touch with Mark Lamond, I have an engine conversion and 5 stud conversion planned in the near future, but I am incapacitated at the moment from foot surgery. So as soon as this is sorted i will be on it