Discussion Starter
•
#1
•
Common Introduction Questions:
Hi peps, my name is ash, im located in essex, just bought myself an ek to put my eg's b16 a2 into it, so decided to register and grow my small ammounts of knowlege to get this convertion started!
This is the EK:
This is the EG: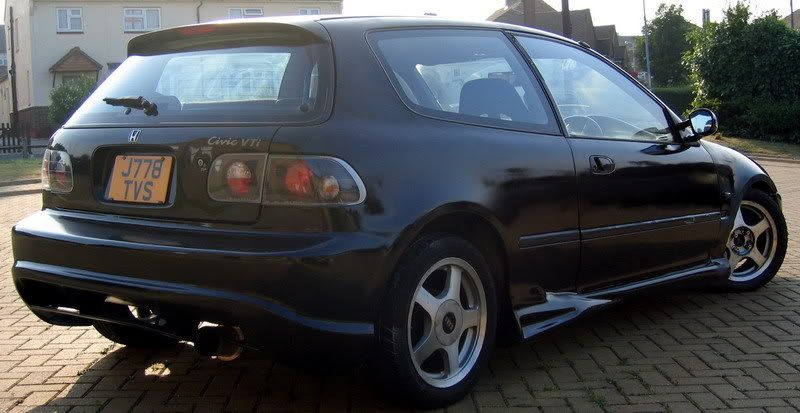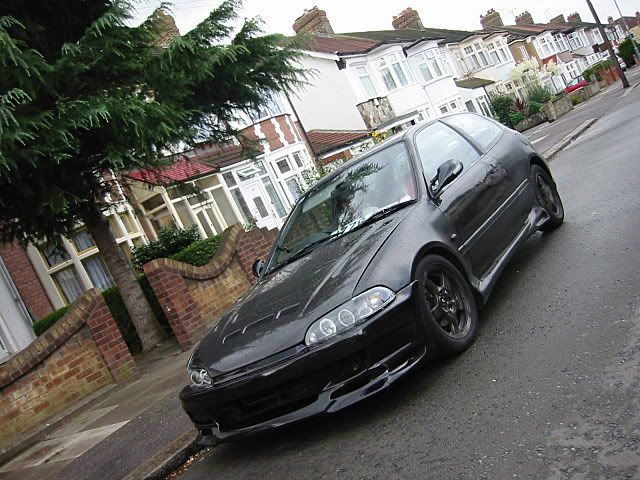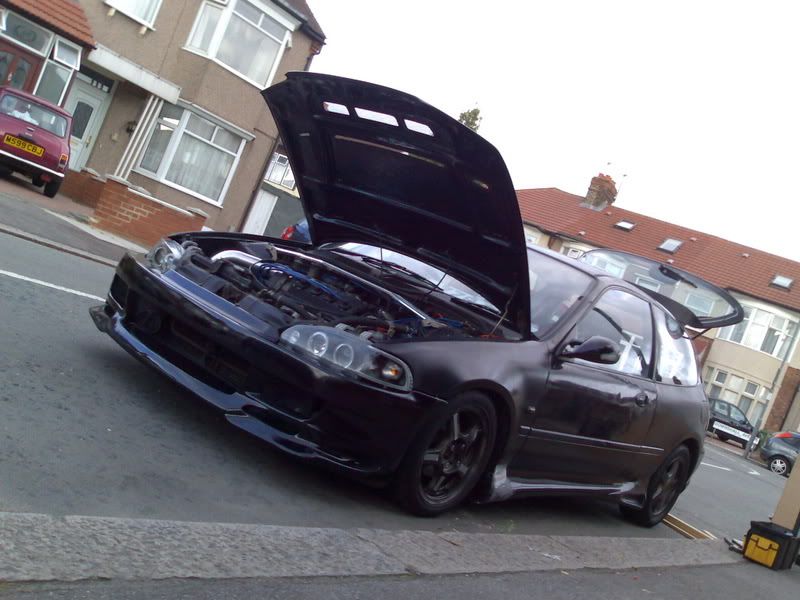 The Ek i have just bought, its only got lowered suspension and tinted windows 17" MVK alloys and a Rage Performance Exhaust, the engine is blown, which is good as i only wanted a body really.
The EG on the other hand is a VTI import, and has a carbon fibre bonnet which has a SMALL chip in it as my poor Eg got hit by some
[email protected]
who drove off after writing my car off. The engie mods are suttle, thicker splitfire ht leads, forced cold air induction kit and earth cabling wiring kit. The car has struts on the front and back, and has light wieght alloys and wheels nuts, the car had been lowered on fully adjustable coilovers on the back and front, however i got it lifted back up again as the humps in london are somewhat of a hinderence compared to driving down south in west sussex where i used to live.
Anyways i hope to gain lots of knowledge from this site hopefully.
Ahhh yes btw parts fro my EG are for sale everything but the engine really, so in other words anything that doesn't fit into the EK will be sold off of the EG.
Chat soon peps.
Ash.