Discussion Starter
•
#1
•
Well the winter break was over before it started and the hope of having a few quiet months never really materialsied, well not for Richy anyway.
This weeked saw the start of the 2009 Nippon race series and Snetterton was the venue for the opening rounds. Although having driven here before, the Civic had gone through many changes over the winter and more importantly we had new tyres to test. With everything finally coming together late on Thursday night thanks to Richy's dedication, we set off at 7am on Friday for a spot of afternoons testing. The weather was good and I was really looking forward to getting back in the Civic, especially with its new sponsor logos and wheels.....it finally looked like a race car!
Testing was split into 2 x 50 minutes sessions and I gingerly went out on the first lap trying to get a feel for the new Silverstone tyres. Unlike the toyos, they seemed to give confidence right from the start and even when cold they seemed to grip like hell. This showed as I had already matched last years times on my 2nd lap of testing and I just didnt want to come in. Apart from a few changes in tyre pressures, I was over the moon with the new geometry set-up/tyres and had nearly gained 2 seconds a lap on last years race times by the end of testing.
With that out of the way, the beer and BBQ was cracked open as we all sat in the paddock watching the sun go down......was a teary moment :lol:
So race day and morning Qualifying. I made sure I was first out on track to give me a clear field from the start and 2 laps in it felt great, but on lap 3 there was a backfire and memories of snetterton last year came flooding back. Each time I floored it it popped and hesiated so i came back into the pits for a look. It was ticking over fine and nothing obvious was wrong so as there was only several minutes left, I decided to go back out and try and get a flying lap before all was lost. All was well for the last 3 laps and I drove as hard as I could but wasnt convinved I had enough track time to put in a good time.
The results came in and due to an unfortunate retirement at the front of the field, I had qualified 4th overall and 1st in GT250 with a 1.21:969.....happy days!
Even better was Tim Clark claiming pole position in the Performance Autoworks EVO in his first ever race....excellent!
Race 1........................
A good launch off the start saw me along side the 2nd place RX7 but once in 3rd he pulled away and I dropped back into 3rd place around 2 car lengths behind the leading 2 cars. I managed to pull my fastest lap on lap 2 which meant I started pulling away from the persuing pack and more importantly the two chasing GT250 cars of Dixon Cheng and Andre Severs. By lap 5 I had a healthy lead and although still pushing hard, eased off a little so as not to make a stupid mistake or damage the car. The remaing 7 laps went without a hickup and I crossed the line in 3rd place and taking the GT250 class win.
Race 2........................
Once again a great launch saw me jump from 4th to 2nd and mantain that position through the first 2 corners until the RX7 passed me down the back straight. This time though the little Suzuki swift was on full song and by lap 4 he was hot on my tail passing me at the end of the back dropping me to 4th place.
Again I had built up a small lead from the the rest of the pack and posted my fastest lap on lap 2 as done in race 1. I was aware that Dixon was only 4 or 5 seconds behind so made sure the gap didnt get any smaller over the next few laps. A lack in concentration saw 1 or 2 unsteady moments but it was clear it was going to be hard to get the Civic fully out of shape and this just gave me more confidence.
3 laps form the end saw me pass the RX7 which was limping back to the pits and as done before, I held it together to claim another 3rd overall and GT250 class win.
This again was made even better by Tim Clark taking another 1st overall and 1st in GT500 raking in the trophies for Performance Autoworks and making a great day even better.
Needless to say everyone was on a high with neither of the cars needing a spanner put to them. No-one could of expected a start like this and I hope it continues throughout the 2009 season.
As always I have people to thank and this season there are a few more who helped make this possible. Without these Sponsors I wouldnt be racing so a huge thanks go out to them all.
First and formost Richy and Simon at
http://www.Performance-Autoworks.co.uk
" onclick="window.open(this.href);return false; who have maintained the car and made it what it is today, working silly hours to get it ready and being there at the Races to keep the car ship shape. I just hope this weekend has made all their hard work worth it!
I'd also like to thank Julian at
http://www.Rarerims.co.uk
" onclick="window.open(this.href);return false; for sorting me out a few sets of Rota Clubstars and helping me out in a big way with tyres last week, he's been a big help and the Rota wheels look great as always.
And a big thanks to Andy at
http://www.VtecDirect.Com
" onclick="window.open(this.href);return false; for jumping on board the crazy train recently and giving me some much needed help to kick start the season. I will no doubt be sporting some rather nice goodies from the website so keep your eyes open for some nice new parts along the way.
I'll leave it at that for now as the post is dragging on and my eyes are bleeding. I have some quick snaps taken on my camera but will have video footage and proper high res actions shots appearing after the weekend so keep checking back.
Thanks for reading and roll on Pembrey in May
Kris!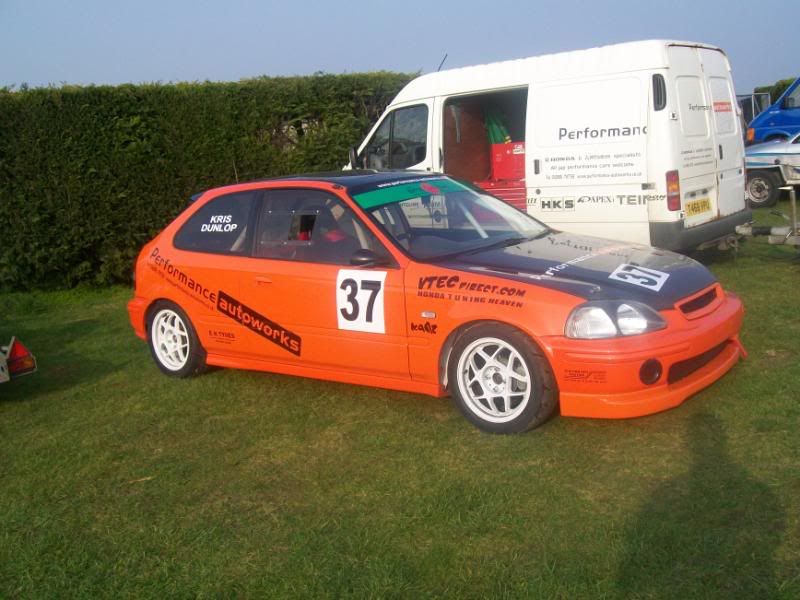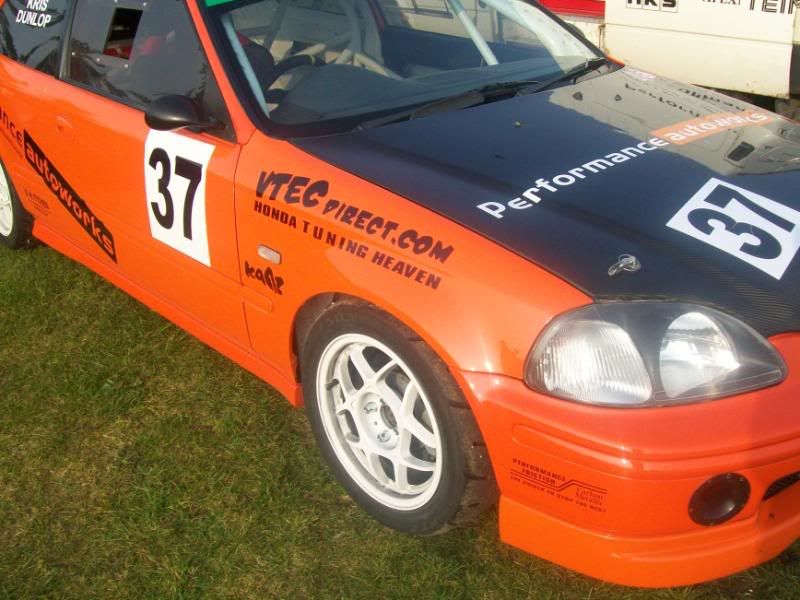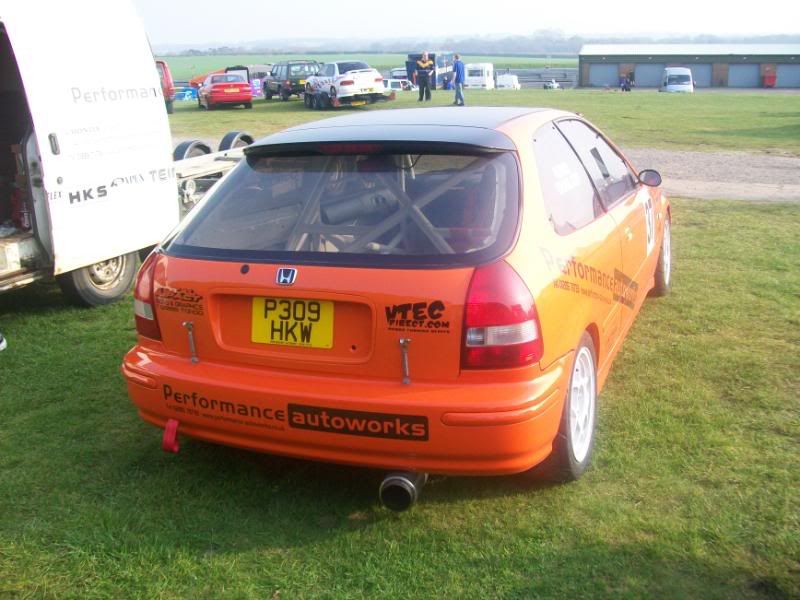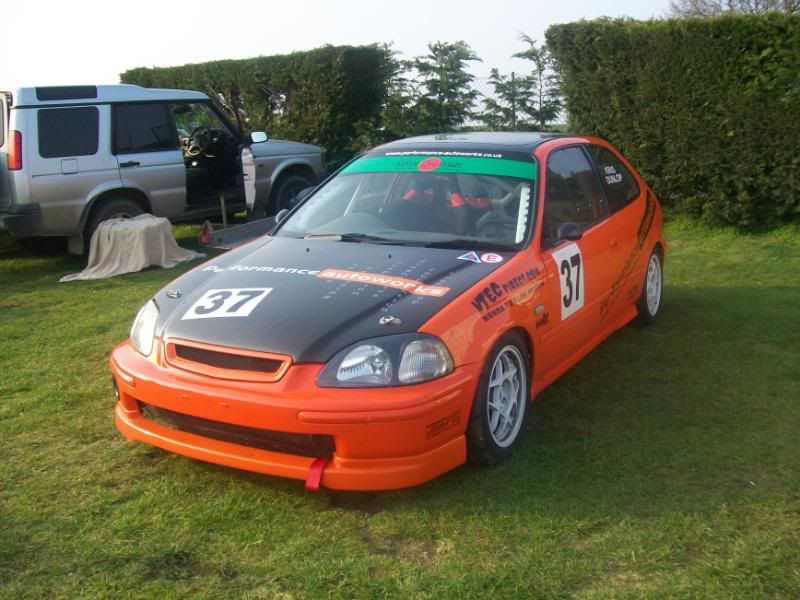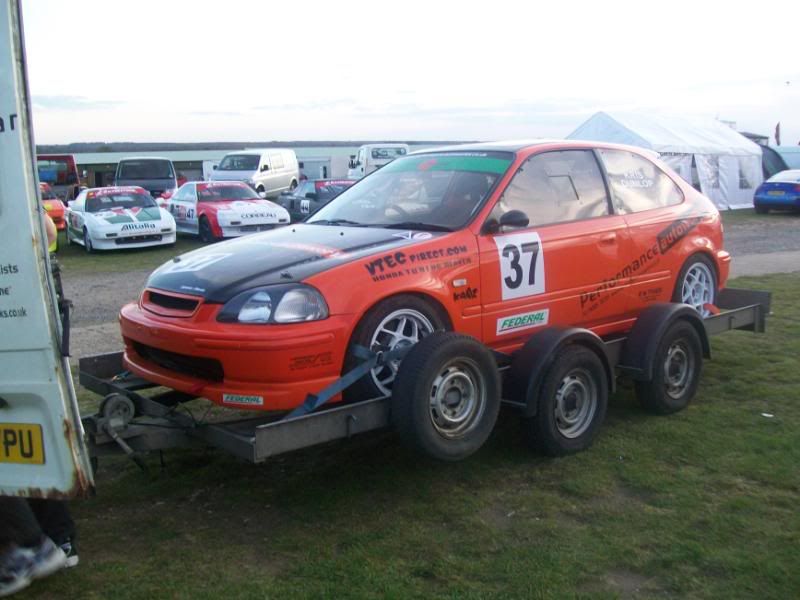 ]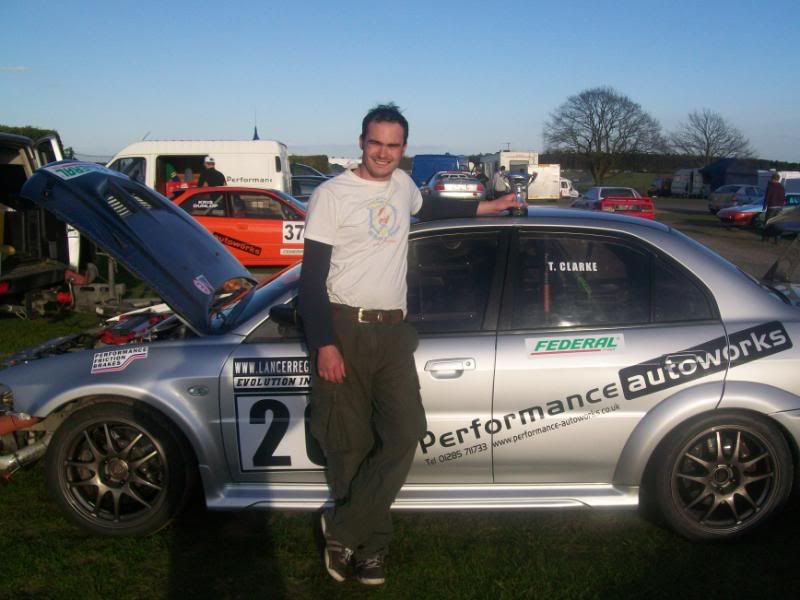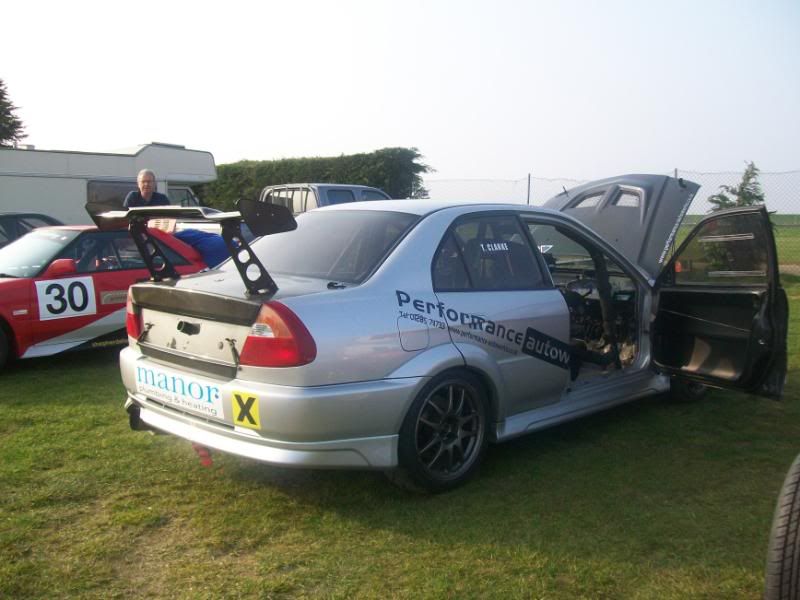 Heres some video action taken by Richy.................
Round 1 - Snetterton - Race
http://www.youtube.com/watch?v=T49xGTe8-LE
" onclick="window.open(this.href);return false;
Round 2 - Snetterton - Race
http://www.youtube.com/watch?v=OlQod8JJAHg
" onclick="window.open(this.href);return false;
And some more cracking pics courtesy af Alan Ballantyne...........