Discussion Starter
•
#1
•
Alright you lot, Found these on ebay, was wonderin what you think?
Any of you any experiance with this type of adjustable suspesion?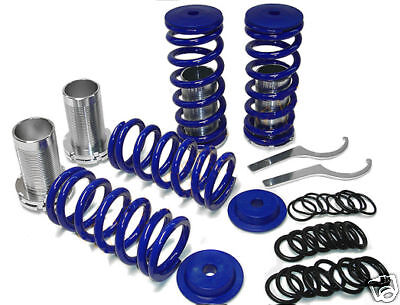 Looks like a good idea in theory. Just pop the wheel off & use the supplied spanner to adjust the ride hight. Upto at 100mm drop possible!
TBH i'm a little nervous bout how strong that thread is.