Discussion Starter
•
#1
•
Just to give you an idea as to what mods i have done (off the top of me head)....
Brakes:
NSX brakes with 282mm EBC discs & OEM NSX pads
96spec ITR rear calipers
98spec ITR brake MC/servo with Cusco MC stopper
Suspension:
Standard VTi shocks with 35mm Eibach springs
(F7 LCA's at home and waiting to purchase coilovers!)
Front ITR ARB
Rear ITR ARB
ASR rear subframe reinforcement brace
Tanabe Sustec front upper strut
Ebay rear upper strut
Wheels:
15x8 et25 Axis Oldskools
15x6.5 et35 Desmond Regamasters (prov sold!)
Interior:
OEM ESi black leather seats/doorcards with custom fitted rear brackets
DC2 oem gearknob/gaitor
EG9 Armrest with rear support bracket
DC2 mats (original mats need cleaning!)
MoMo steering wheel with Snap Off kit
Mugen pedals & footrest
Engine:
AEM V2 induction
Tanabe catback exhaust
MFactory adjustable decat pipe
Power steering removed (have removed the p/s pump aswell, still need to remove brackets/pipes)
ITR steering rack
ITR flywheel & clutch
EK9 N1 crank pulley (unfitted)
Spoon socks
Exterior:
USDM amber indicators
Rear lights sprayed red (well- its different!)
JDM OEM wind deflectors
OEM fog lights
SiR spoiler w/brakelight (unfitted)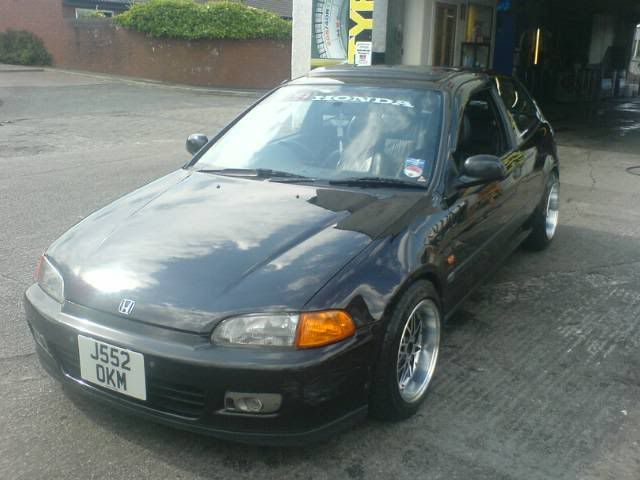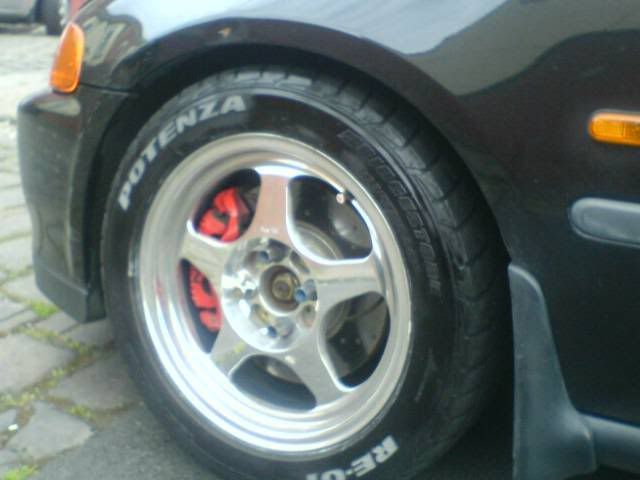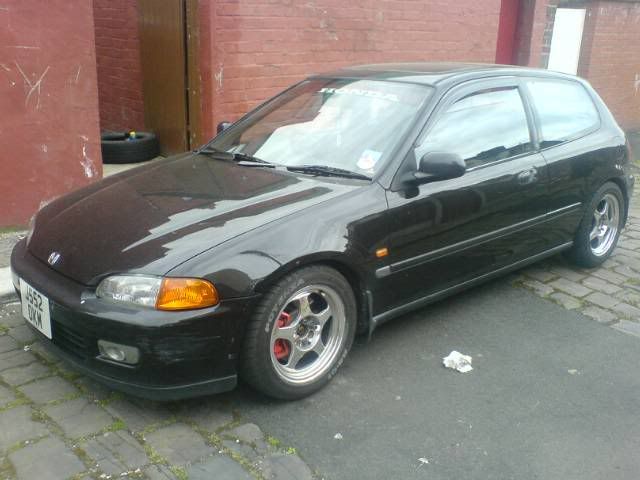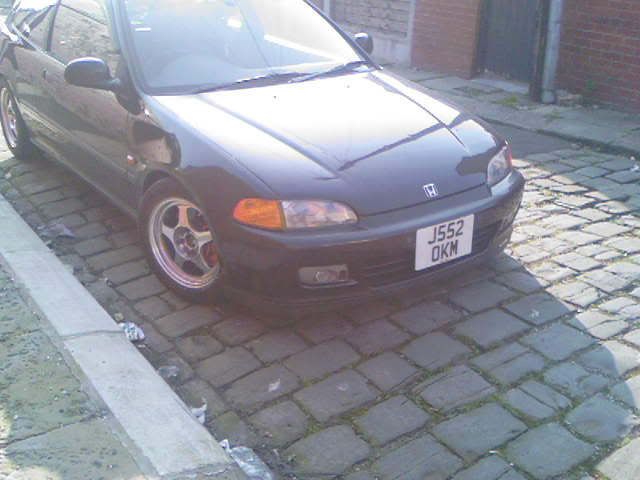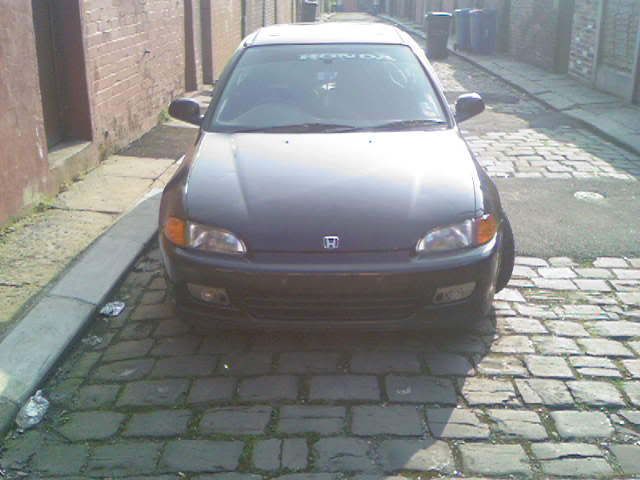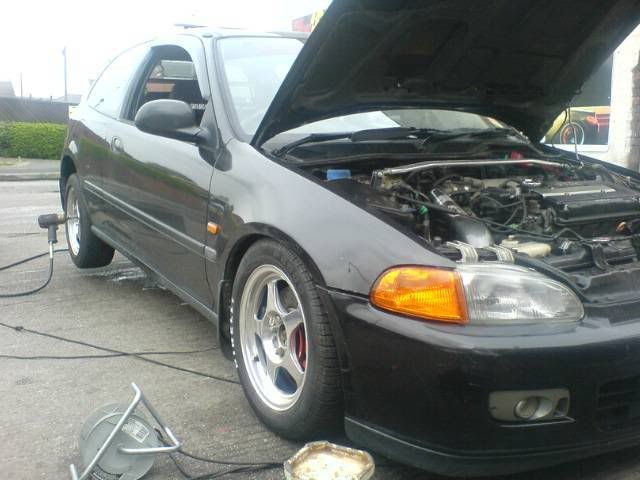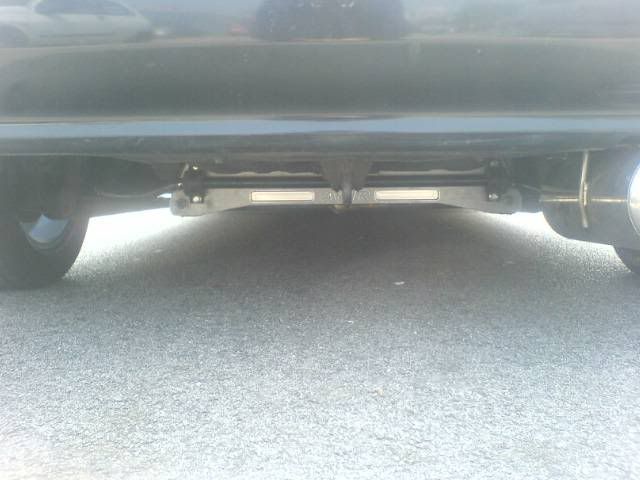 I'll get some recent pics of the rear and also some interior pics as soon as i can!!