Discussion Starter
·
#1
·
Hello all,
Being new, I thought I'd pose some pictures and get a build-up type thread going. Also some of you asked for more piccies.
She isn't anything special yet, but shes getting along. Brought her standard about 8months ago. She had 34k on the clock and one elderly owner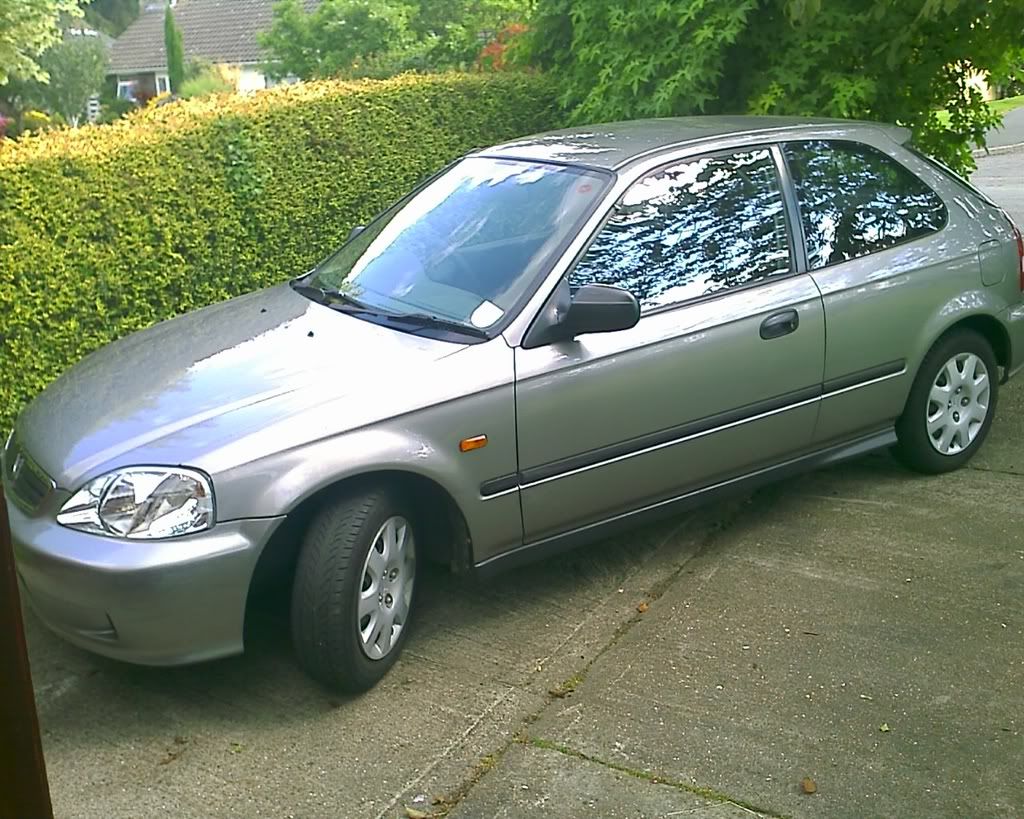 Since then she has been lowered, Jordan seats (changing to Recaros this saturday), alloys EM2 but soon to be white something, colour coded, lips and so on.
She had a replica EK9 front lip on, that blew off at 70mph on the M2!
And now she looks more like this;
And my FAV. picture
Spoon CF spoiler is coming off tomorrow and EK9 going on, EK9 spoiler will be black for awhile before getting it spreayed ^_^
Anyhow, comments welcome
James