Discussion Starter
·
#1
·
finally got to my computer now so here's the pics i promised, Any comments welcome good are bad! ive got tuff skin!
There is one or two pics that a few people might/will think are chavy, but ithought it was a good idea at the time!
This pic was after 5hrs of blocking down because the paint had faded over the cam cover and mani!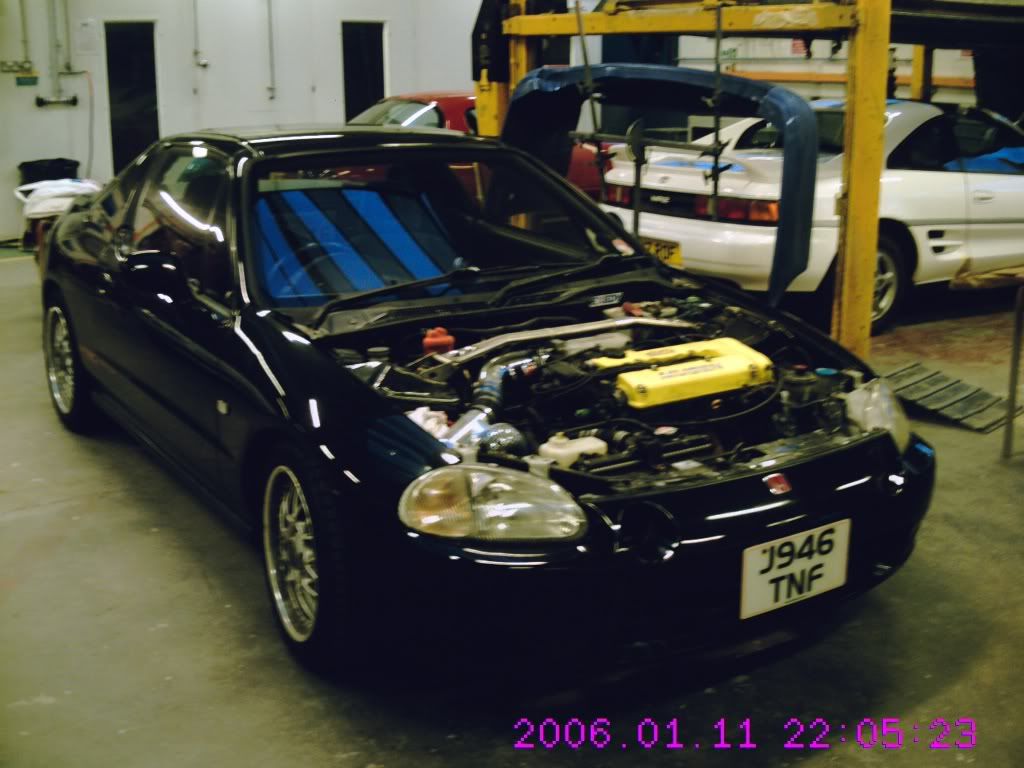 Bonnet off!
In the booth!
All primmed
Painted
And on! before the car was polished the bonnet looked so sexy and stood out soooooo much compered to the rest of the car!
Now the proper pics! this is what the sol looked like last month!
The chavy ones!
Now the pics from a couple of days ago after changing and spending just short of a grand on:
Rear caliper rebuild kit,
All the cam cover seals,
Rear trailing arm bush's,
F/L arm suspention bush's,
L lower engine mount
R lower gearbox mount,
sump gasket,
Mani gasket,
And ive fitted EK vti wheels,
Amber indecators,
heat sheld under the bonnet,
4-1 mani with heat wrap,
Adj de-cat,
2.5" Powerflow sys, and thats it i think!
And thats it i think, Sorry for all the pics, i'll add a spec list later on for what else there is!