Discussion Starter
•
#1
•
Hey people, im installing my turbo bits and bobs next week so thought i would start my build thread. im going to try and make this as complete and clear as possible for other peoples benifit. (mainly nOObs) Hope you enjoy, comments and questions are more then welcome.
THE PARTS
Bullseye T3/TO4E 57trim .55 A/R turbocharger
Precision 525cc injectors
Walbro 225lh fuel pump
Mini ram turbo manifold
3" downpipe with X2 lambda sensor bungs
Wastegate dumptube
3" charge piping
Front mounted intercooler
Tial 38mm wastegate with 0.4BAR/5.8PSI spring
Tial 50mm BOV
Oil feed/return line kit
Pre-chipped P28 with basemap
EE-enhance electronic boost controller
ARP head stud kit with new OEM head gasket
Oil catch can with breather
Gauges (boost, oil temp, oil press, water temp)
AEM wideband controller
everything in this setup is good for 450whp+ apart from the fuel injectors.
WHAT I'M AIMING FOR
Ok, im basically going to turbo my stock block till i can afford to do a build next year. im aiming for the higher end of the limit for a stock D16 which is about 210 at the wheels. I want this car as a fun daily driver for the time being to comute to and from work and social venues so i need it to retain reliability. The only thing that may limit my power out put is my stock MAP sensor.
THE PREP WORK
I personally like to make a list of everything i'm likely to need with prices and companies for reference. The amount of times i've seen a bargin and can't remember where has probbally cost me a fair few ££££. I've tried to do as much as i can before installing any of the turbo kit to save time and hopefully cause less aggro and frustration on the day. so i already have all my gauges, boost controler and head studs installed ready to go.
RESEARCHING
I've spent a LONG time researching this setup and looking at other people setups to find out what will be good for what i want. Research is incredibly important when doing a project to make sure you have everything you need and know exactly what kind of problems your be faced with. My main problem is working out the best way of attaching my downpipe to my CAT.
THE CAR
My car is a 1993 Honda Civic ESi (D16Z6) currently has 61,000 miles on the clock and has always beed serviced every 10,000 miles.
Cylinder compression 1#200 2#200 3#210 4#200
PICTURES
and heres some pictures, i'm going to use the pictures greg sent me of the turbo kit as they are beter then i can do.
Gauges, oil ctachcan, sensor adaptors and triple single DIN gauge holders.
AEM wideband UEGO gauge and sensor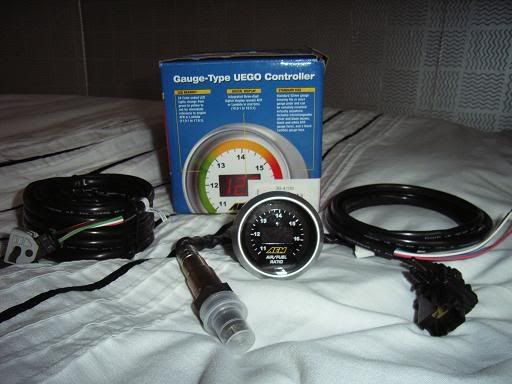 ARP head studs and OEM head gasket
ARP studs installed
Pre-chipped P28 ECU and electronic boost controller.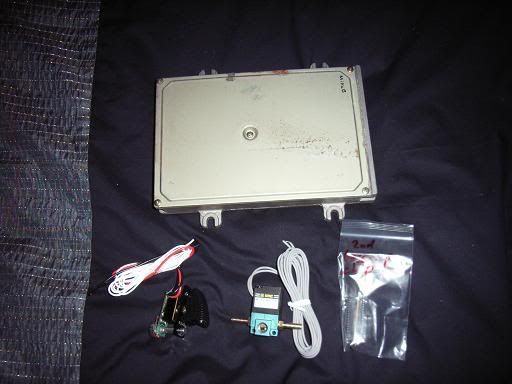 Gauges installed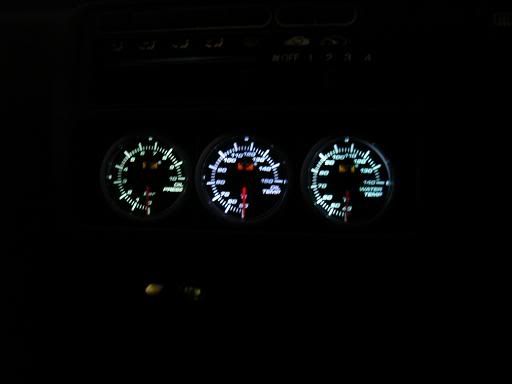 THE FINISHED PRODUCT
Intercooler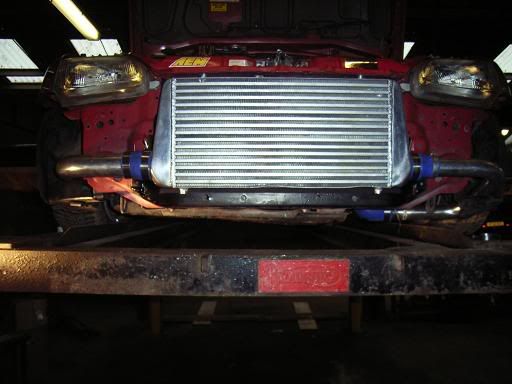 New front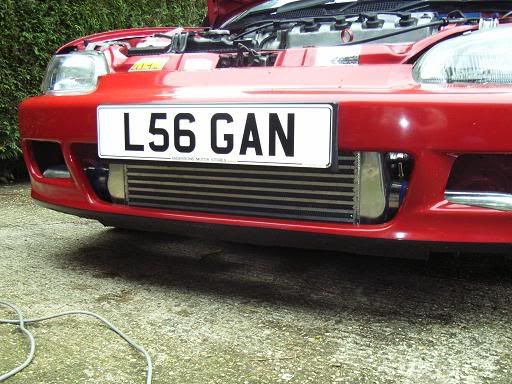 Engine bay
BOV and engine
Manifold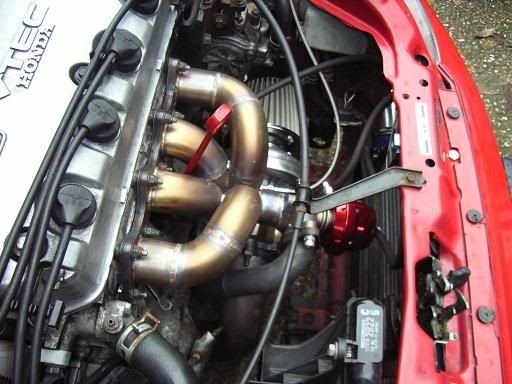 Manifold, turbo and wastegate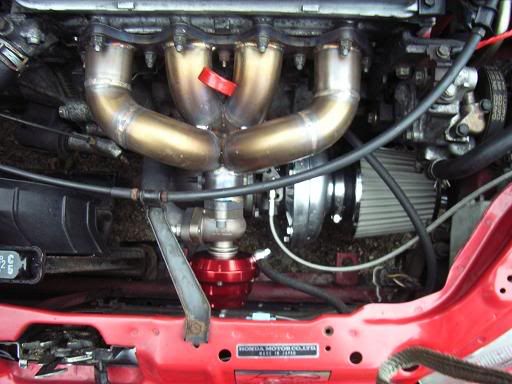 Tubular
PERFORMANCE
heres what the car pulled on the dyno:
RUN NO.1 (AS PRESENTED 5.5PSI)
max bhp -
[email protected]
max lbft -
[email protected]
RUN NO.2 (5.5PSI)
max bhp -
[email protected]
max lbft -
[email protected]
RUN NO.2 (8.4PSI)
max bhp -
[email protected]
max lbft -
[email protected]
and heres the dyno sheet, its small but you can see the curves.