Discussion Starter
•
#1
•
Bought the car in the middle of march. Always wanted a jordan
Mods on the car when a got it
Dcsports manifold
Magnecor ht leads
Skunk2 throttle bodie
Bmc carbon induction kit
apexi vtec controller
exedy stage 2 clutch
lightened flywheel
skunk2 gold lcas
Tein ss coilovers
Spoonsports socks
After having it for a few days I got the modifying bug so i decided to orderd sum ek9 headlights 1st not got any gd pics of it from the front but there on lol
Got it Booked into performancetec in glasgow to get the colis set up right. Also got my mugen twinloop fitted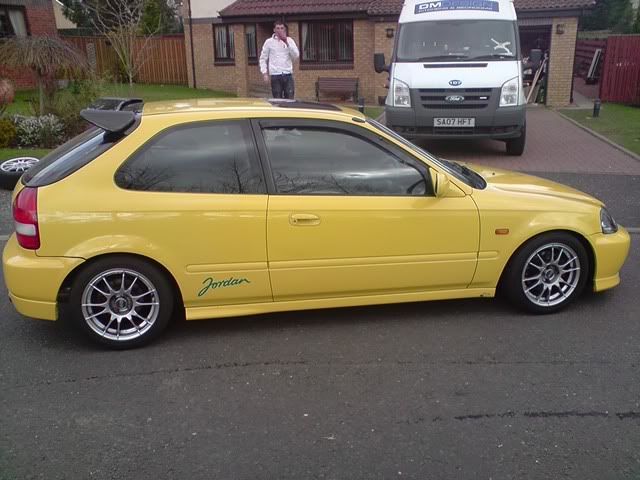 Next was to order new wheels. got myself some brand new gold rotas gt3's with toyo t1rs.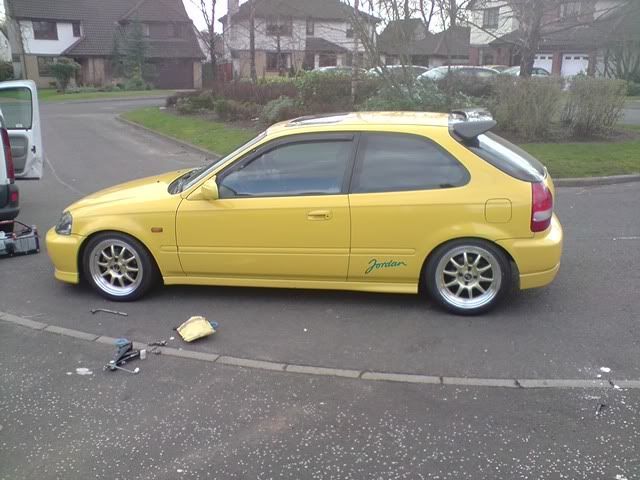 Some piks after a good clean n polish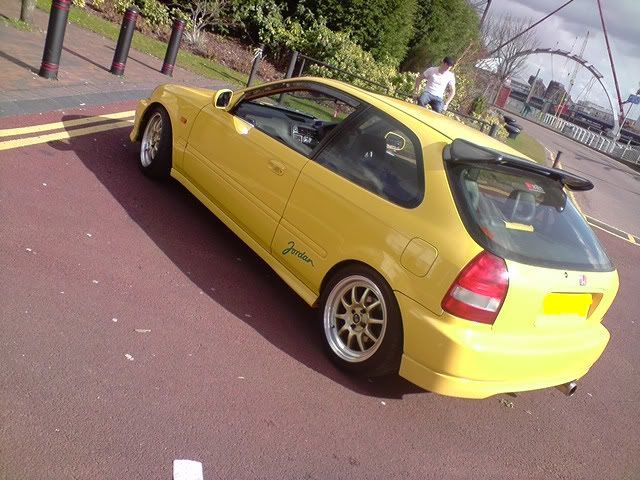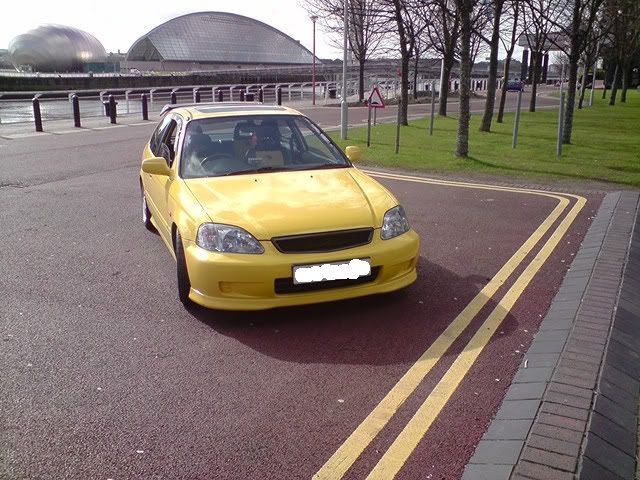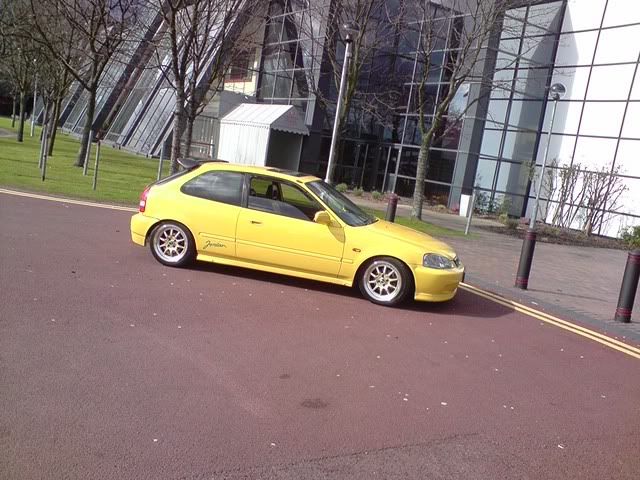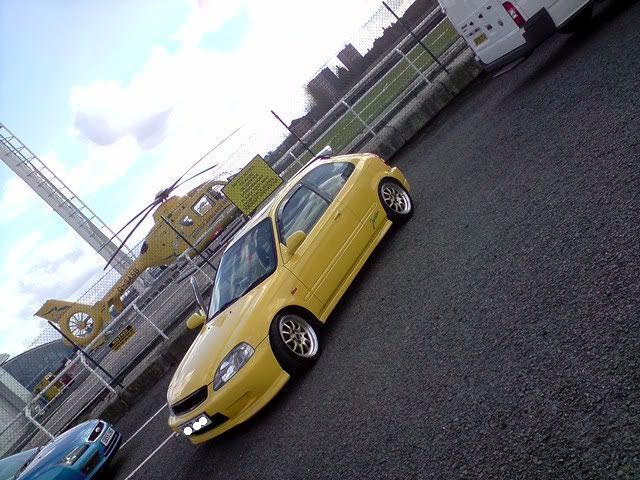 Next a got the car booked in2 a bodyshop for full front n rear bumpers done + the ducts on the front put back to black. both sideskirts n rust treatment.
also got the underneath of the bonnet painted n a full machine polish.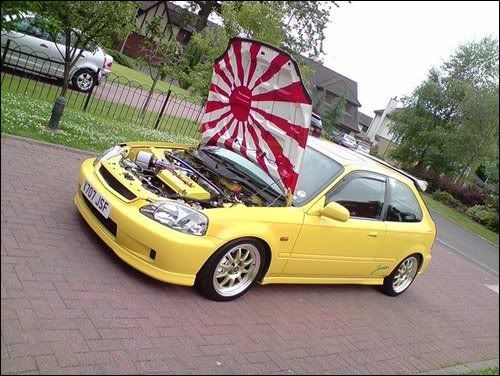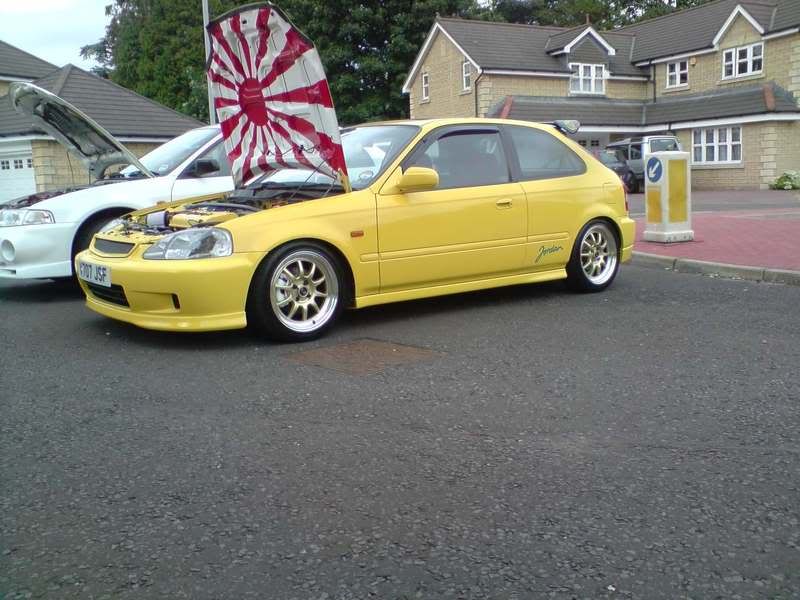 After a long n hard search a managed to get my Mircle Xbars by Next. Also got my red ek9 recaros fitted + my new reg.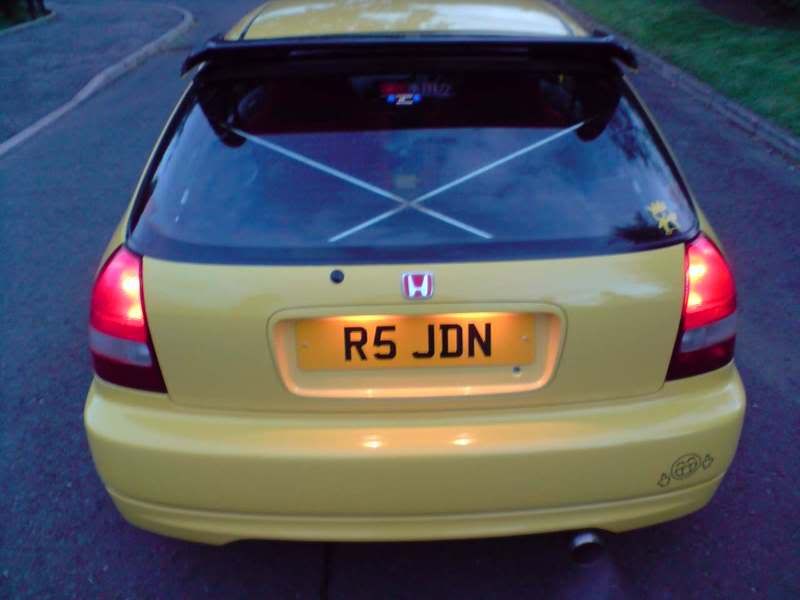 so theres my quick build up of my Jordan. Thanks 4 reading & hope u's enjoyed
theres no furture plans bcoz the car is now up 4 sale :O