Discussion Starter
•
#1
•
Been on here for ages but never made much progress but what the hell!
I own an MB3 with a D15z8-vtec-e in it,
Not done too much yet just getting her smart,
Done:
Fixed clock light
Whacked VTI spoiler on
Fixed heater so works on all speeds
Fixed passenger window motor
Got MOMO wheel to go on so just need DC2 boss
Ripspeed reflex 15"'s
Wanting:
40mm drop
Cat back system
tints
and maybe in the future hump a k22 in there
Latest pic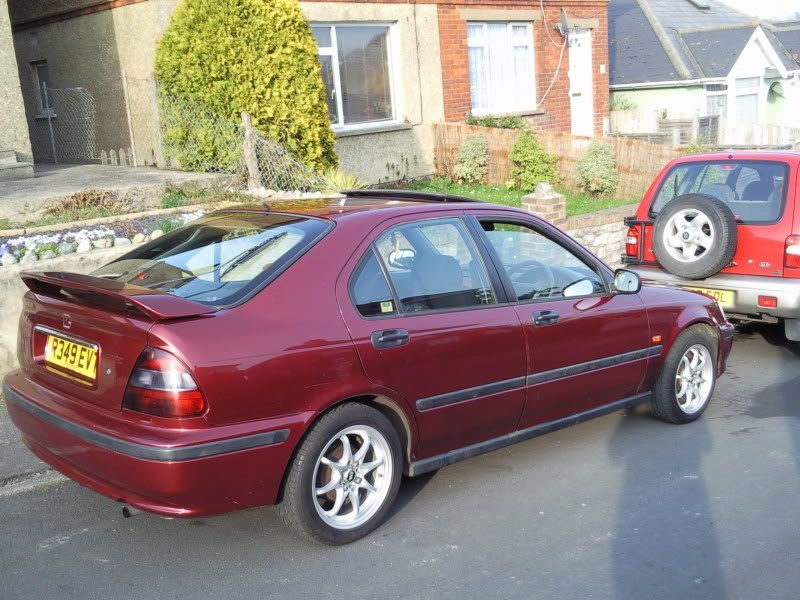 bought some Ludey Seats todayfrom scrappy in perfect working order and condition just need a damn good clean
only cost £30!
OPinions and suggetions welcome lads!