Discussion Starter
•
#1
•
As promised here is my build up:
Some of you have seen my car before on other forums. But i might as well whore it out on this one too. lol
Not that many pics to be honnest, haven't been arsed at all.
Here it goes......
When i first got the car it looked like this (spec list)
Eibach dampers
Spoon springs
Spoon super street backbox
Unknown make 4-1 manifold
Spoon rear brace
Spoon front/ rear pads
Spoon drop in
Mugen rad cap
One f**king broken back engine mount!!!!!!!!!!!!!!!!
and the usual Type rx stuff folding mirrors, metal pedals, tinted rears window etc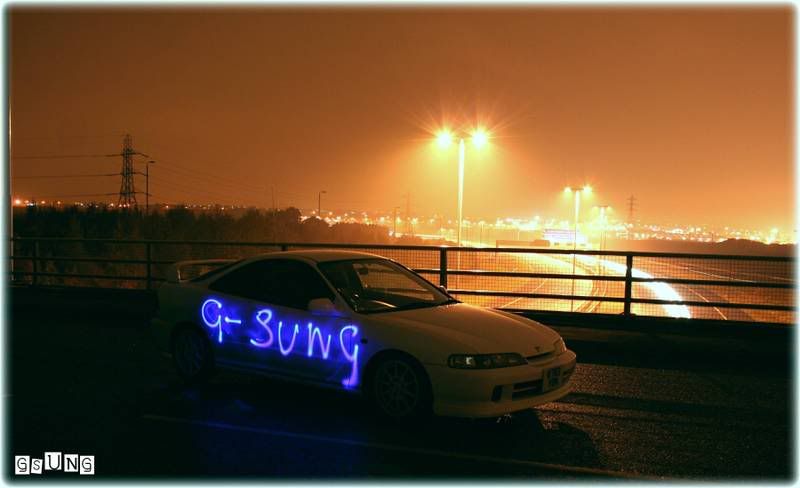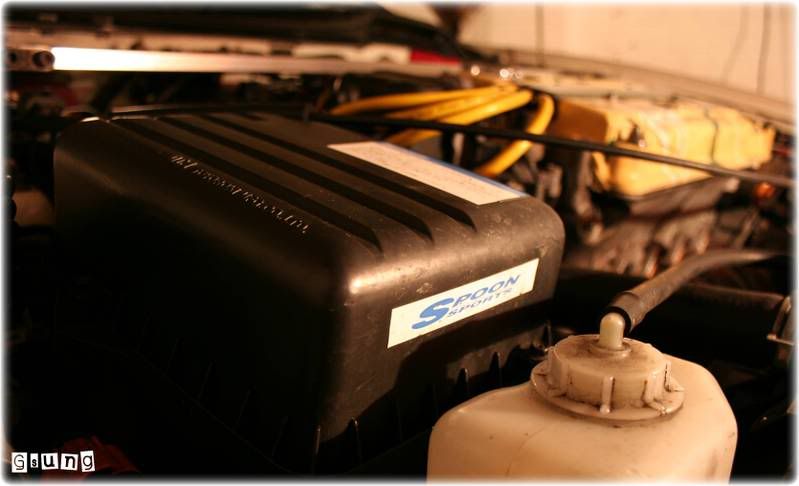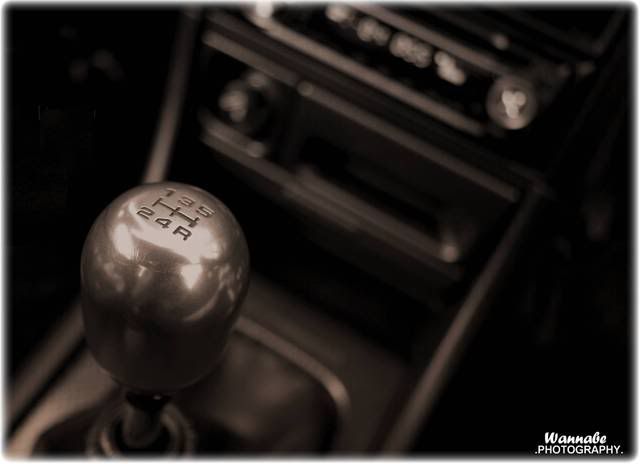 than i got a carbon bonnet
Got some funky socks as well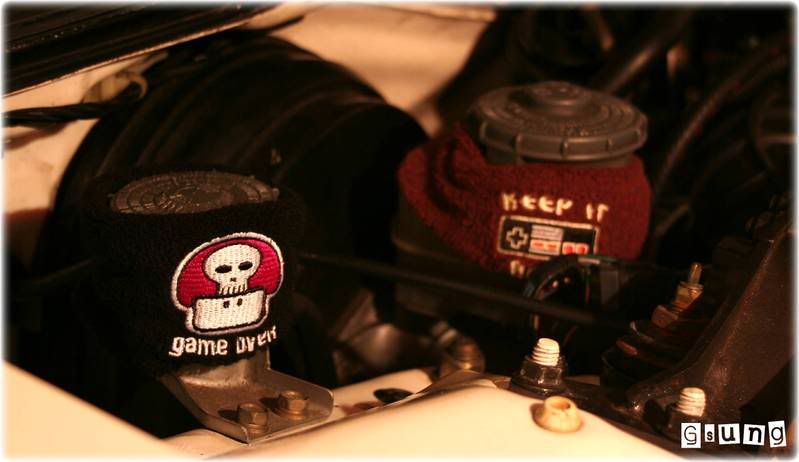 Than i dicided to paint my rocker cover - which i have sold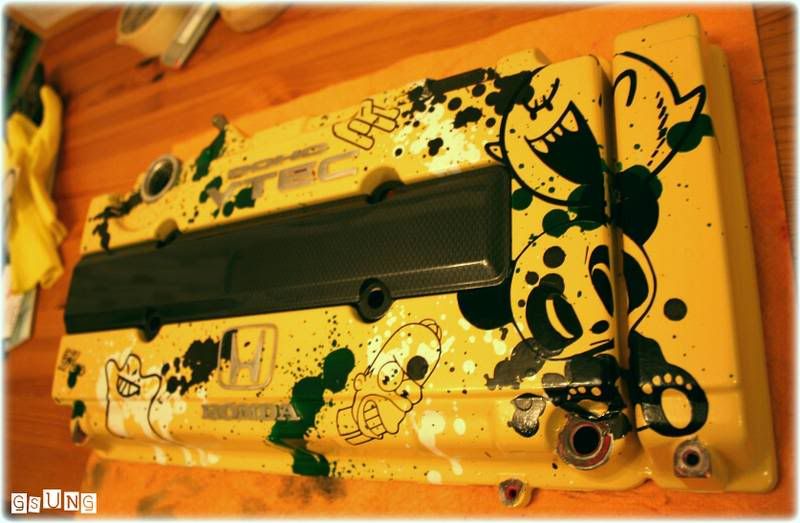 Some half decent brake pads..
Some piccies of the k20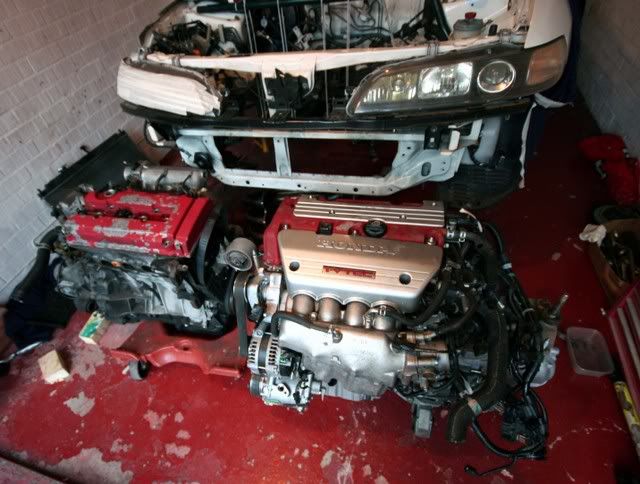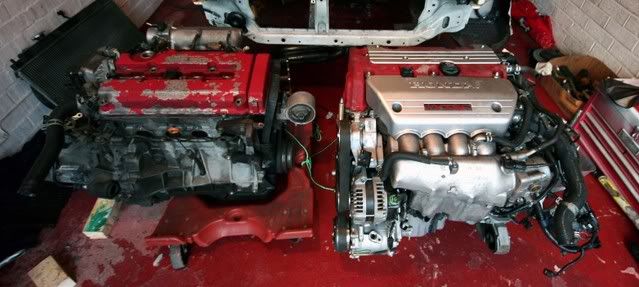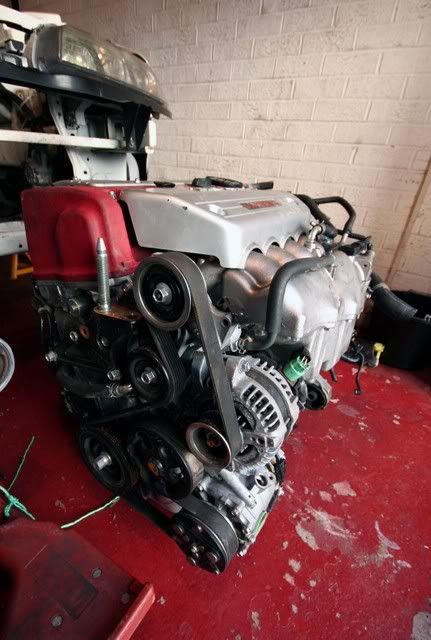 Taking off the drivers mount - Right pain in the BUM!!!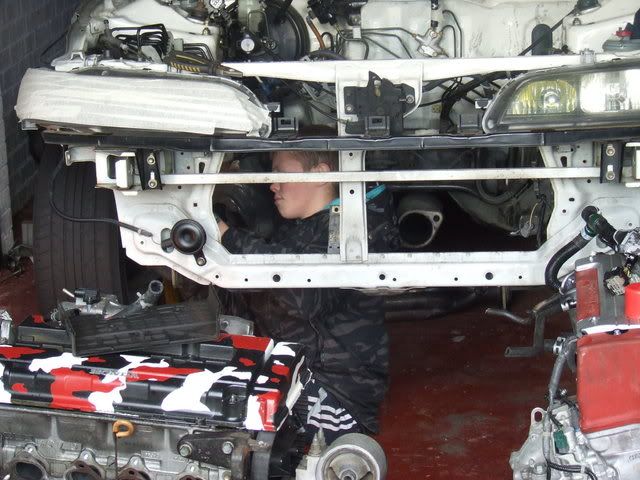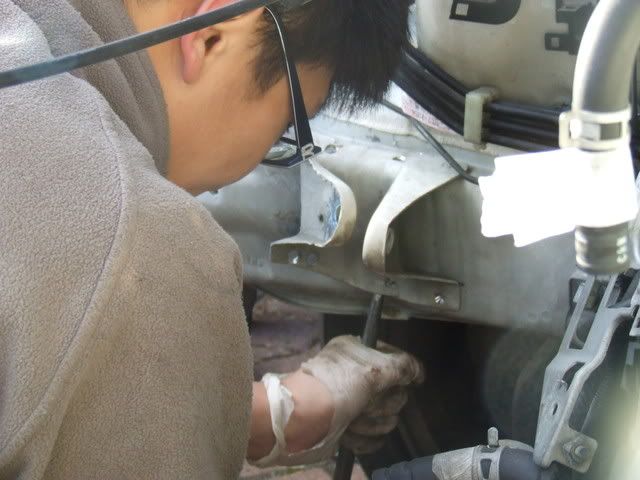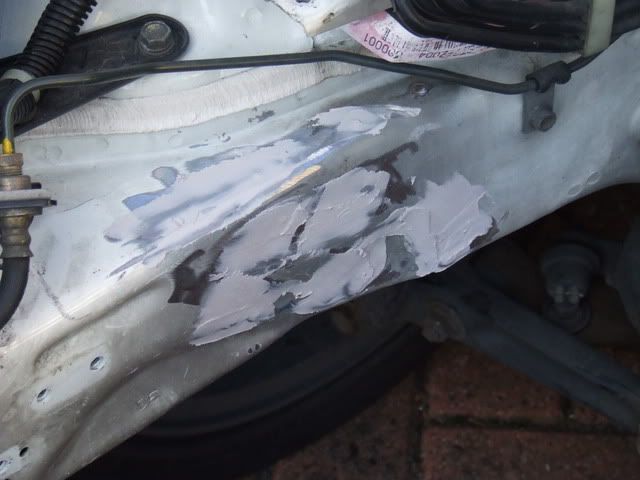 Picked up a set of JIC coilovers no pictures of them... i forgot to take a pic but heres a pic of them fitted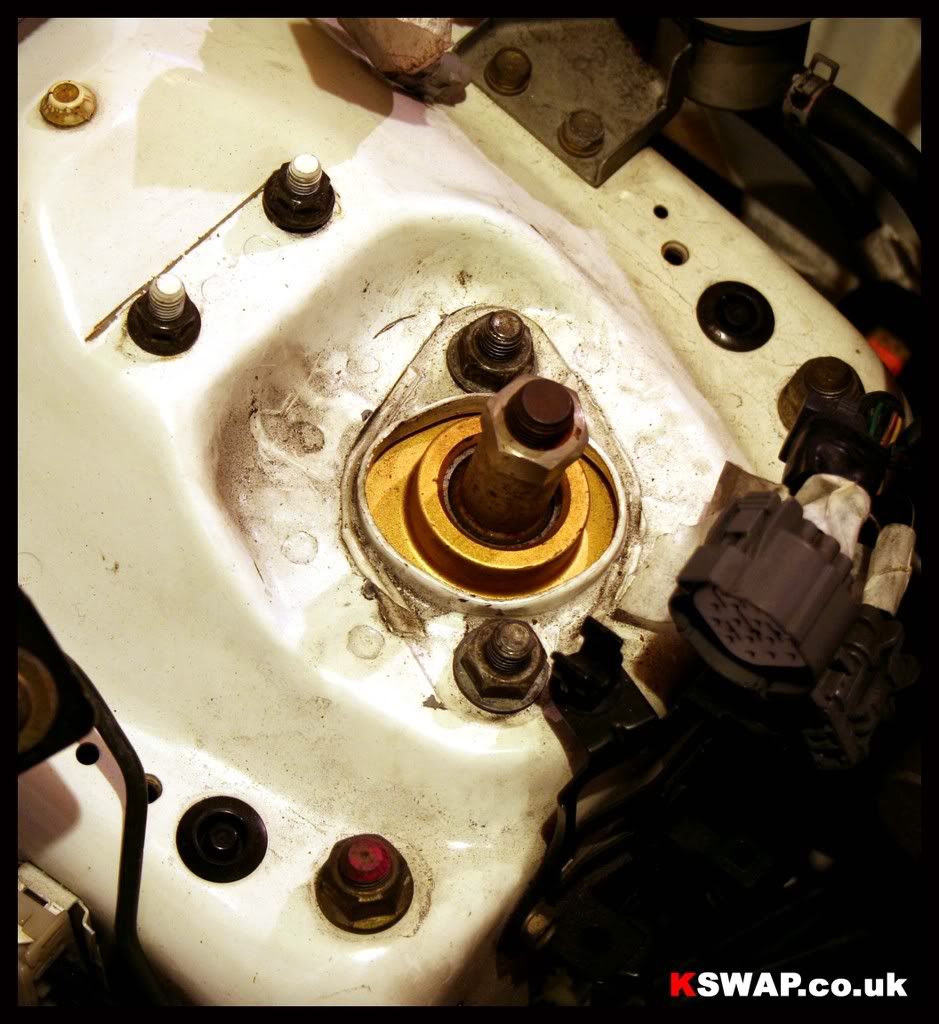 Got a ATS LSD as well
I Ive also bought this MUGEN ECU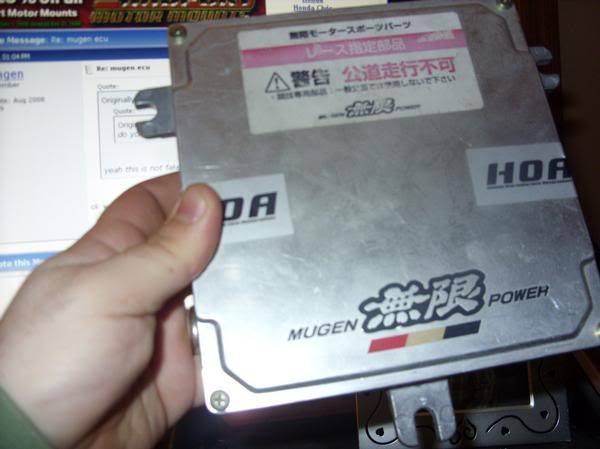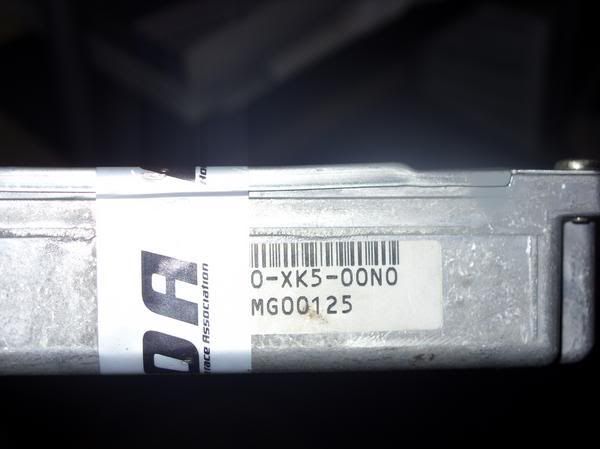 But selling that now - im wanting to go KPRO instead
Which i have bought today at a BARGAIN price
Bought a manifold as well Forgot the make but i know its £800 brand new :?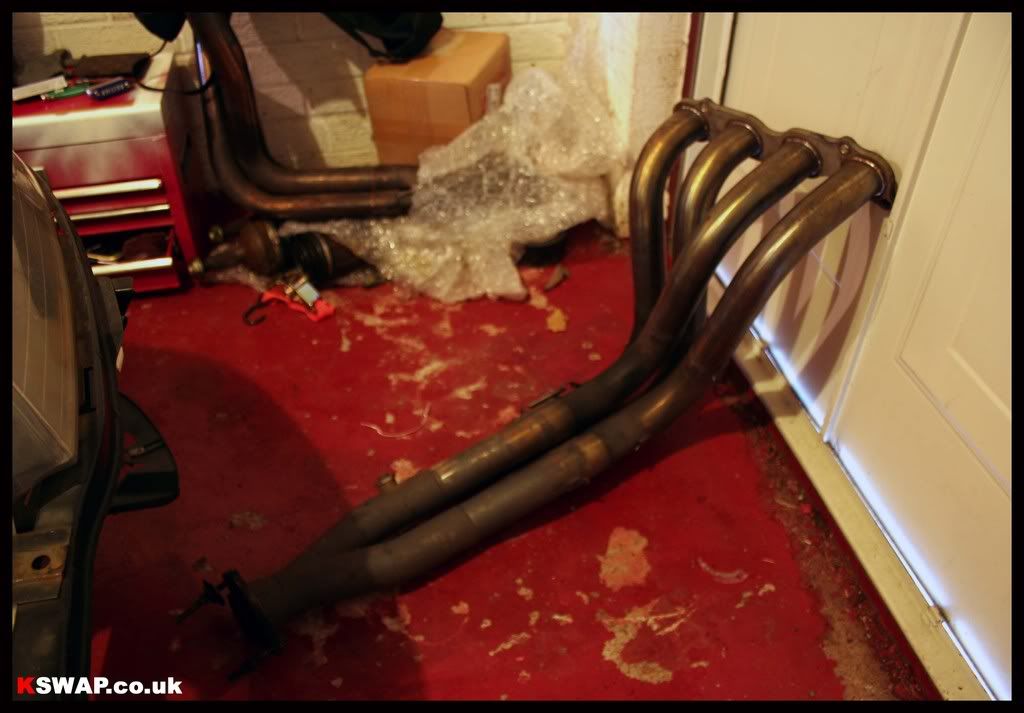 Finally managed to get rid of that K20Z4 engine - took so long to get rid off!!!
Ive got the Fuel kit + Mounts.
So im going to drop the engine in, in a week or two.
Anyway here are some updates for you