Discussion Starter
•
#1
•
Well folks how is everyone? I'm a new member to the forum and just wanted to say hey to all.
I think everyone knows the rivalry between Civic's and Starlet GT's/Glanza's and i will have to say that currently i have a tuned Starlet GT. It is my weekend car at the mo, but i also have a Peugeot 307 as a run about. Well here is a couple of pics an i will explain why i am here in a mo,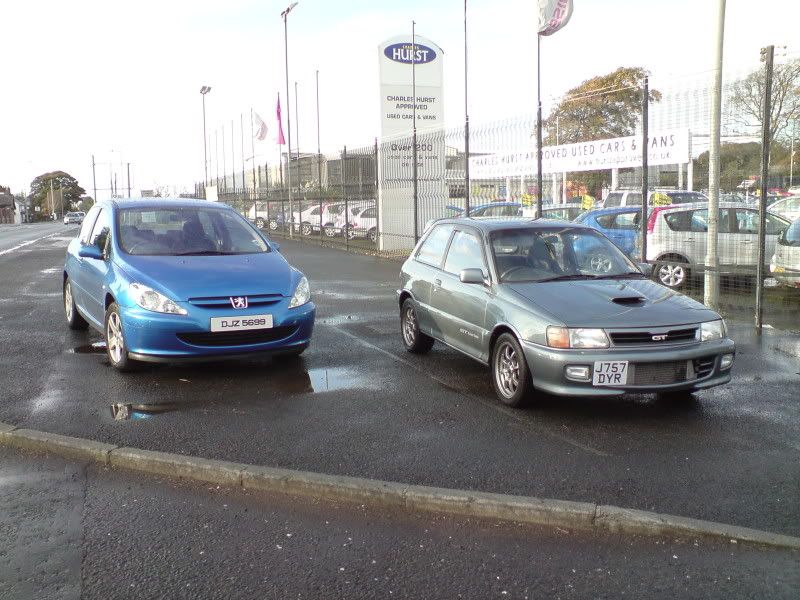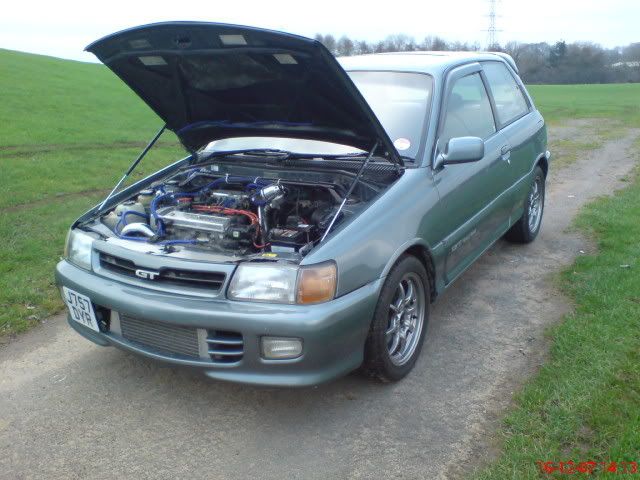 The GT is prob runnin around 230hp at least goin by the last rollin road figure and what is getting fitted an set up now, mainly just wee bits an bobs to freshin up lol. The 307 is a 110bhp rapier and is a cool nice wagon to drive about, but to be honest the novelty of having a quiet comfortable car to float from A to B has worn off and esp since the good weather is back i'm dying to have somethin sporty to sport about in, and thats what leads me to here. I have always loved and respected vtecs, the noise, experience, reliability etc. So i am looking into selling the 307 and buying a VTI or VTI-S if its possible. I have seen a few for sale so reckon i will join the group soon. I will be posting up asking for advice especially the difference between a VTI and VTI-S. I think they are both 1.8's (for the 4/5 door versions that i'm looking at) but heard that the VTI-S has an lsd, splitter, shorter box, etc, etc. Just wanna find out before i do buy. But this prob can't be talked about in the new member section so i will post up in another Thread.
Well i'm gonna stop rambling and let everyone get on to something more important.