Discussion Starter
•
#1
•
Hey Guys,
I'm Willis, 20 year old creative designer from Cheshire. Just finished Uni, currently working for a Dental and Science magazine company (Just get to have fun all day to be honest). Nuff about me. heres the car:
I was originaly going to wait untill the car was finished to post up pics of my ek but i couldn't wait any longer.
Ever since I was a kid for some reason my dream car has been a civic! Not Ferraris and Lambos, but a civic. Sounds wierd, i no, but it's the truth. Magic vtech goodness just brightens up your morning drive to work, I think you would agree?
Owned the ek4 for coming up to a year now and have done a few things to it which include:
DC sports direct air charger
DC sports 421 manifold
DC sports short shift
DCY custom system
Japspeed decat
DC sport battery brace
OMP steering wheel
Mugen front splitter
Mugen rear lip
Alpine custom tweeters
Teg gear nob
Police snooper unit
Lowered 35mm on springs (unfortunatly)
drilled and grooved disks all round
black diamond fast road pads all round
Type r grill
rear upper brace
lower rear strut
I have also just recieved my new gearbox as the 3rd gear synchro dissapeard a week ago. So while the box is out i might aswell stick in an exedy stage1 clutch.
red honda badges (I know alot of people will not be happy that an ek4 has ek9 badges, but they came on the car and i like them)
Things to come by summer 2009 include: D2 coilovers, polybushed all over the shop, red teg recaros, teg rear seats, retrimmed door cards, apexi vtec controll unit, square jap plates, spoon carbon wing, datum rear tow eye, red lug nuts, rota trackrs 16" in white with polished lip, then i will be saving for a k20 if everything goes to plan.
I absolutly love my car, I fuss over it all the time and i'm forever cleaning it, hopefully the pics do it justice as its taken me ages to get the paint work like it is now.
Any way heres the car at the mo: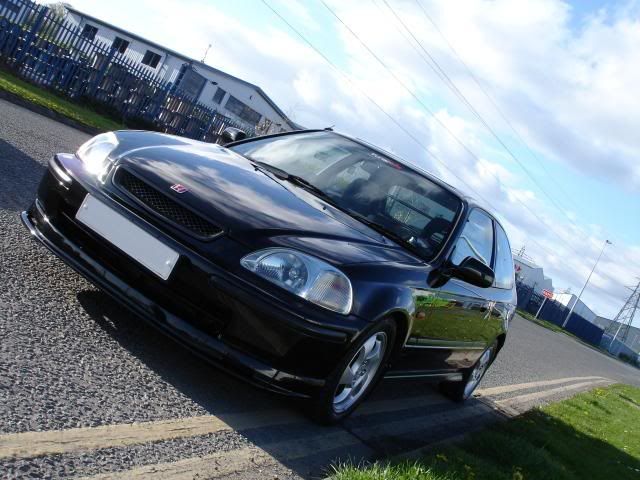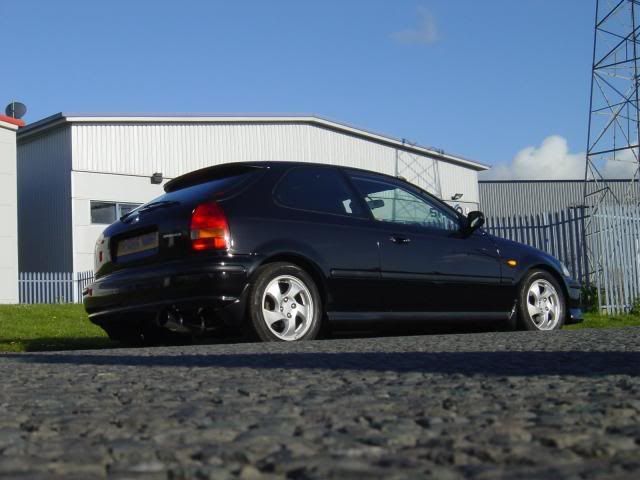 Let me know what you think of the car and my planns, any suggestions or advice would be great?
Cheers
Will