Discussion Starter
·
#1
·
First job is to make sure you have the right bezel for your gauges, otherwise when you get to put it in your gonna be super pissed!!
ok take out your gauge pod surrounding panel seen below..
Firstly pop out the hazard light switch, and disconnect the wiring loom.
Then take the actual panel out by undoing the 2 screws at the top of it, above the gauges.
To get this out, i stuck a screw driver in the side, and forced the clips backwards to release the whole panel. As it is halfway out, carefully disconnect the clock.
to take out the actual gauge pod it just 4 screws, 2 on each side..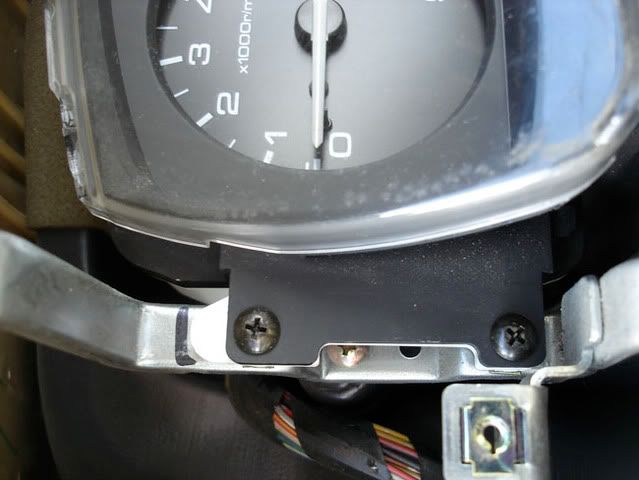 Once you have this out, take the pod forward and disconnect the 2 large wiring looms, one on each side.
When you have the pod out, psuh the clips down on both sides and slide out the clear plastic part..
Take this inside and get out ya hair dryer.
Heat up all around the sides to moisten up the glue, and pull the plastic off.. atleast that was the plan for me, but i couldnt get it off, so I got a soldering iron and melted it around the edges and pulled it off.. you may have to use unusal methods here as its abit of a bitch to get off.
Next I took my aluminum bezel.
I sprayed mine the same colour as my car using
this
technique. All except the sanding parts, this will never get knocked so no need to bother sanding etc as it wont get chipped.
Double sided tape the bezel over your gauges and screw it all back together. Then reverse the whole process of getting the pod out.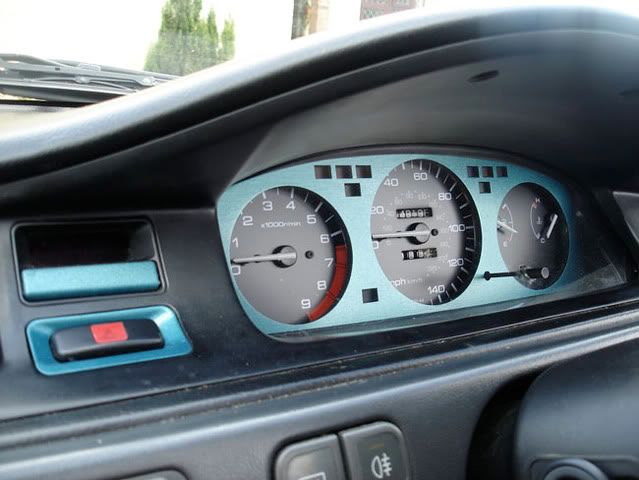 These bezels can be gotten cheaply off of ebay and look real good when colour coded.