Discussion Starter
·
#1
·
Hello all,
Right, I currently have Jordan leather seats front and rear in my EJ9. I've had them in for about 5 months, like them a lot but thinking about a change to Recaros. A person from Civiclife has offered a complete swap for my Jordan seats for his Evo6 Recaros. I have to drive 150miles to B'ham tho for them. lol.
What should I do? If I get the evo6s is strip rear out!
Jordan seats (Mine already):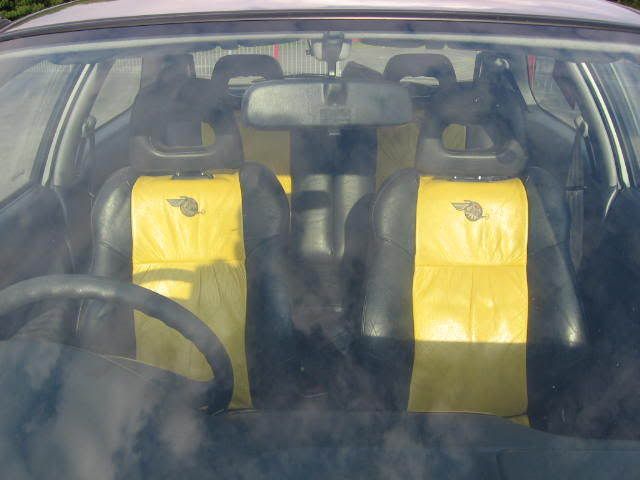 Evo 6 Racaros with EG rails (bolts into EK on 3 bolts, will weld peice on for four bolts fitment!):
The evo seats need a good vallet!
Should I go for the swap guys?
Ta
James