Discussion Starter
•
#1
•
Hi everyone. I'm new to this forum, but was pointed this way by some helpful guys at 16vminiclub forum.
The story... I have a 1989 Classic mini that I am fitting a 1990 Honda Civic 1.6 DOHC engine into. D16A9 with L3 gearbox.
I am desperately seeking the wiring diagrams for the Donor car (1990 honda civic 1.6) as I am now at the point in the build where I can start wiring the two cars together... I tried a place called spoonhonda.com (great place if anyone doesn't know it exists) but they don't have it.
Does anyone have these or know where I can get a copy? I'm desperately trying to answer the ???'s on the picture to get started...
Thanks. No doubt this will be a great place full of far more inteligent people than myself......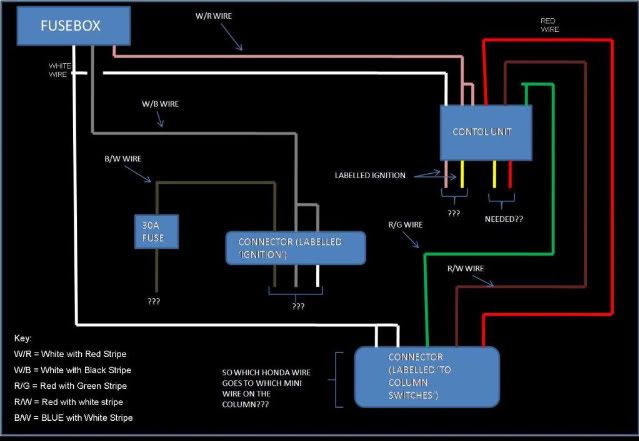 Thanks in advance for any help.
Andy